Video vixens are workers, not twerkers: Campus girl narrates juicy details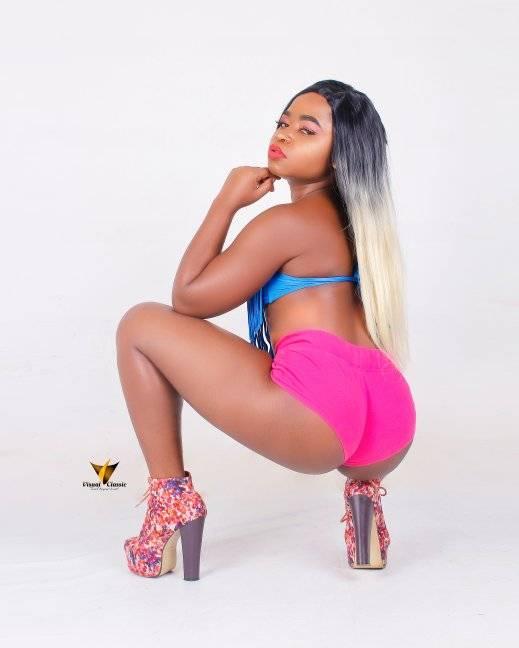 Video vixens are workers, not twerkers: Campus girl narrates juicy details about her dream job
Video vixen Purita 'Kapoor' Minage loves her job to death. She explains why campus girls excel in this line of work.
You are still a student in campus...
Yes, I am taking a Bachelor's Degree in Accounts and Supplies at St. Paul's University.
How did you find a career in vixening?
I used to be part of a crew that did still photography modelling in Nairobi. One time the photographer asked whether I wanted to try video vixening and that was the beginning of my career.
Tell us about your first gig…
I was very scared because I was not sure if my moves were right, but luckily I was the best in that video and I have gained confidence along the way.
You come from a relatively conservative background…
Yes I was raised in Mombasa. But leaving Mombasa for Nairobi was the best thing that ever happened to my career. I have found more gigs here.
Does your family support your hustle?
At first, they thought it was a mistake but they now understand. Other members from the extended family feel like I taint the family image through my career path.

You have been featured in different hit music videos. Which artistes made you go gaga?
I enjoyed working with Dufla Diligon and Gin Idel in their song 'System' as well as Masauti and Wini on 'Umenishika.' To me Dufla and Masauti carry the day.
How come many campus girls are choosing vixening as a career?
Universities and colleges host young, beautiful and easily available girls who are ready for quick money. This is the main reason.
Do you still model?
Nowadays I do commercial modelling. I am also a make-up artist.
People say video vixening is simple. You show up twerk and leave. What is your take on this?
Video vixens are not twerkers. What we do is more professional and requires a lot of practice.
What's your trick to getting more celebrity gigs?
Nothing much! Just be in shape, eat well and no matter how small a gig is, step up and perform your level best. That's how I have climbed up the ladder.
Does your job pay well?
Of course. This is work. Mr Ohanga song done by Owoud Baba paid me handsomely. I pocketed tens of thousands from that gig.