I am too good for loaded city sponsors targeting campus girls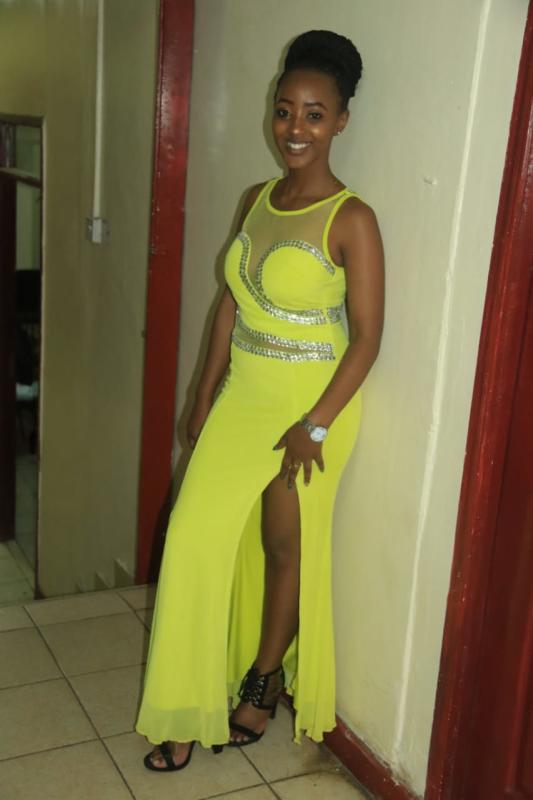 Research has shown that campus girls are an easy tartget for wealthy politicians. The Nairobian talks to McJulian Peggy, a beauty queen and and communication student from St Paul University who has a totally different opinion about campus girls and sponsors.
Is beauty overrated?
Yes it is. Most people view beauty as the physical outlook rather than what one has inside them. I believe beauty is what one has in their heart.
You attracted a lot of attention because of your crown. Did this bother you?
Yes. The crown made me an enemy of the people because those supporting other contestants always trash me whenever they meet me, and yet I have no authority over what they say.
How does your family perceive your beauty career?
At first it seemed like a joke to them but they now encourage me to pursue beauty and also brains.
Is it true that most university queens win the crown horizontally?
I'm not in a position to confirm that because all the contests I have participated are always fair.
Beauty fades as old age comes in. Are you worried of this change that awaits you?
No, I am not worried. I am a queen and will forever remain to be one hata uzeeni.
Are you dating?
A private life is a happy life.
Who is an ideal man to you?
One who can walk his talk. We have lots of fake men on the streets nowadays.
There is a common notion that the brightest girls are not the cutest. Your comment?
Majority possess beauty without brains but it is high time they also get to class and concentrate on their books.
Loaded politicians like preying on beauty queens. How have you managed this?
When I was crowned I did not become jeuri like others do. For every politician who lured me into his trap, I always managed to slip away because I was not as tall as they desired - that is why none of them managed to make me their side-chick.
How do you beat your competitors?
I don't model to compete; instead I do it for passion and to enjoy myself on the runway. Holding a competing mindset may cause you depression on such events.
What is a typical day for you?
I wake up at 5:30am, jog for an hour then rush to school ready for my classes that begin at 8:00 am. I visit Autism Therapy Centre in Nairobi during the lunch break and head to church for choir practices in the evening.
Apart from studies, what else do you do?
I engage in commercial modeling where I mint money to cater for my personal expenses and pay part of my school fees.