Premium
She put poison in his ugali, omena and tea after threatening him with a panga
Breaking news
By Benard Lusigi | Dec 9th 2022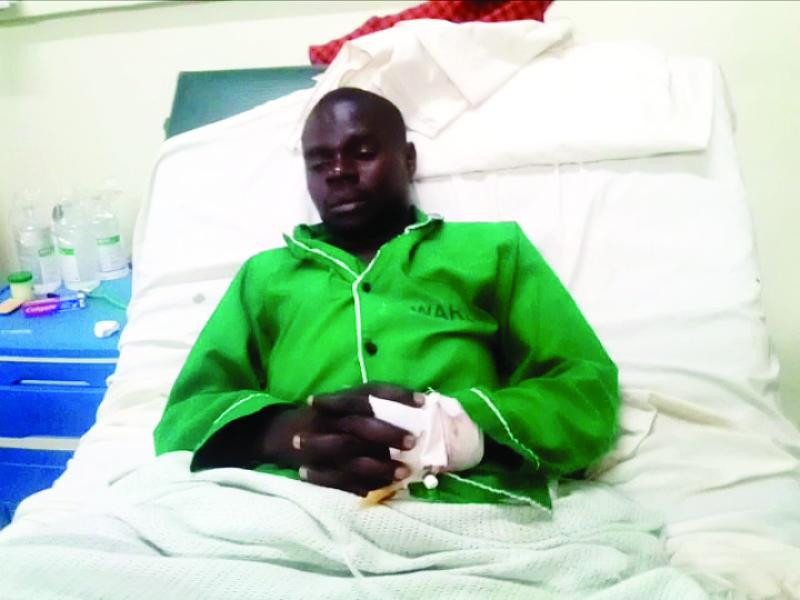 A man is fighting for his life at Kakamega General Hospital male ward 1C after he was poisoned by his wife for trusting and siding too much with his mother than her.
Hudson Matasio, 30, a boda boda operator from Shinyalu constituency had returned home at 10am on Saturday for his usual breakfast, comprising ugali with omena and tea.
On arrival, he was told by his wife Petrolina Mukoshi that she was going to ask her mother-in-law what she gave him that makes him always side and listen to her more than her wife.
She got out of their house and went to her mother- in-law's house while holding a panga. Fortunately, her mother-in- law escaped while wailing for help which caught the attention of her son who came to her rescue.
Speaking to Nairobian via phone from the hospital bed, Mutasio said: "Before I took breakfast my wife lamented that I listen too much to my mother and that it was messing up with our marriage after the discussion without knowing she went to the house of my mother to attack her with a machete. I heard her screaming and when I went out my wife was at my mother's house but she had already escaped unhurt," said Matasio.
He added that things became worse when he grabbed her wife and snatched the panga from her, something that he says prompted her to sneak into the house and put the poison in the meal he was to take as a breakfast
"She became more hostile when my brother-in-law and neighbours came to help me after they heard noise. After I was advised by the elders on what to do, I went back to our house to have my breakfast. I took ugali with omena then a cup of tea and after taking it, I felt exhausted, breathing fast and sweating. I fell down. What I remember is finding myself at the hospital bed," said Matasio.
Hillary Ihumba, a brother-in-law to Matasio, says on the fateful day, he intervened after he heard the mother of his brother-in -law screaming for help.
He adds with the help of neighbours, they contained the situation and restored calm however he sensed something was amiss when his brother-in-law took long in the house after he had promised to share a word with him before going back to his work.
Stay informed. Subscribe to our newsletter
Get unlimited access to The Standard website!