Premium
Former Rarieda MP Nicholas Gumbo urged men to provide for their families so as to get conjugal rights
Breaking news
By James Omoro | Dec 9th 2022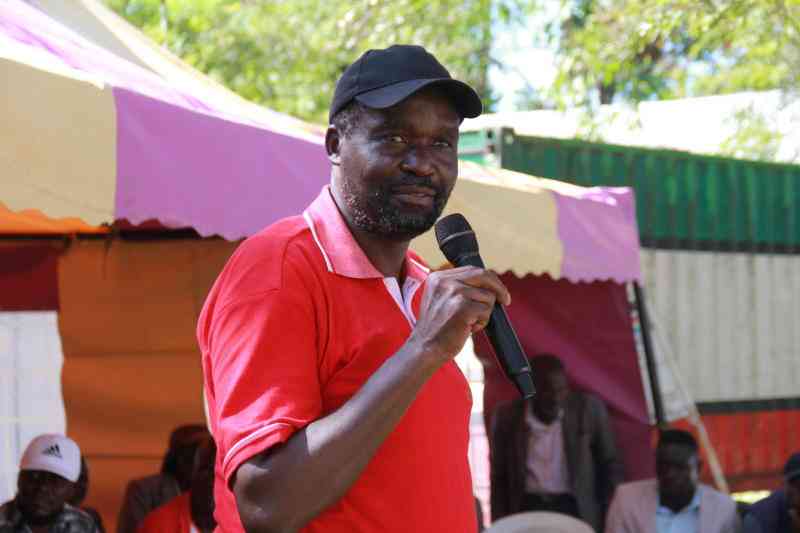 Former Rarieda MP Nicholas Gumbo is now warning men that if they do not provide food for their families, they risk losing their conjugal rights.
There are numerous cases in which men are accused of failing to provide food for their families. Some of the men involved in such cases have ended up in court, particularly when there is a divorce or separation.
There is a group of men who live together with their wives and children, but they are blamed for not providing food.
A man's responsibility in African society is to provide food for his family. However, depending on the circumstances in a given family, the opposite can occur through agreement between a husband and his wife or children. There are also cases where men openly fail to provide food for their families.
Eng Gumbo has now issued a warning to such men, warning them of the consequences of failing to provide food for their families.
During a relief food distribution to vulnerable families at Rakwaro Chief's Camp in Karachuonyo Constituency, the former MP warned such men that they would face serious consequences.
One of these consequences is the denial of their conjugal right.
To describe conjugal rights, he used imagery of food provided to men in light and another provided to men in the darkness.
"There are two meals that wives prepare for their husbands. One is provided with light, while the other is provided in darkness.
"A man who does not provide food for his family risks being denied the food provided in darkness," Gumbo said.
He said food is the source of happiness in a family. As a result, every man should prioritise feeding his family in order to live a successful life.
Stay informed. Subscribe to our newsletter
"No one feels comfortable in life if there is no happiness. Lack of happiness leads to unnecessary violence in a family, such as when a wife insults a child while blaming the father for failing to provide food.
"Let us work hard, my fellow men, to put food on the table," Gumbo said.
He took issue with local politicians who are disparaging relief food distribution in various parts of the Nyanza region. The former MP talked about how difficult it was for his mother to put food on the table when he was a child.
He contended that any food given to a family for free has value, no matter how insignificant it appears.
"I hear some politicians complain that the government should not distribute relief food to families. As someone who comes from a humble background, I know how difficult it is for many families to put food on the table, and the food distributed in Nyanza is positively impacting many lives," Gumbo said.
Hellen Aoko, a resident, agreed that entertaining a husband who does not provide for the family is difficult.
"Our society's morality is that a woman is married by a man, which means that the husband should provide food for the family and the wife should only supplement his efforts.
"I can't entertain a man who doesn't bring food," Aoko said.
According to Jane Akinyi, punishing a husband for failing to provide for his family is contingent on the circumstances. "In some cases, a husband tries to make a living but fails due to bad luck. I can't punish him in this situation," Akinyi said.
Make this Easter memorable with our KES999 annual offer!