Premium
Twilight girls lie to clients that they are university students to increase their 'value'
Breaking news
By The Nairobian Reporter | Dec 9th 2022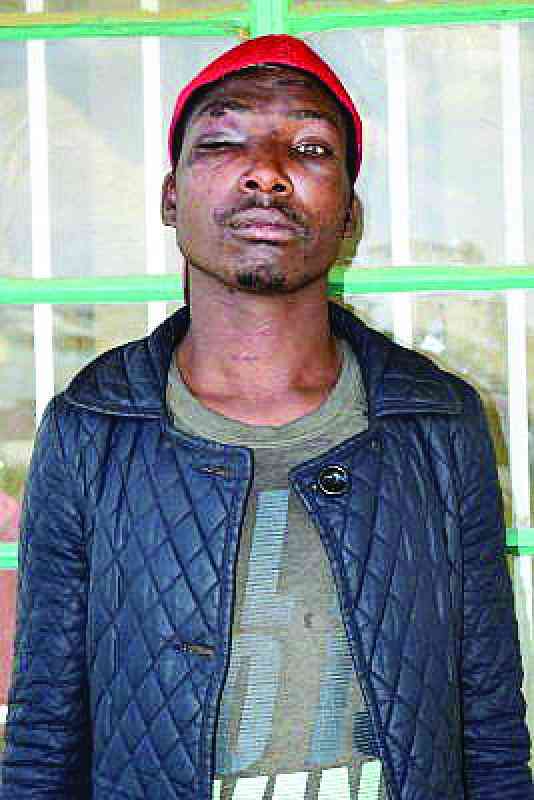 Last year, 29-year-old Stephen Andrea (pictured) who had made a killing from selling firewood to eateries around a street dominated by commercial sex workers fell victim to mugging in a brothel.
The attack was so vicious that the sex workers chopped off his manhood when he called police for assistance.
"I was loaded and entered the brothel with the call girl I knew so well and I noticed she was in high spirits unlike before. She in fact, managed to convince me to remove all the clothes. I never thought it would be my last and most painful encounter with her," Andrea, he says.
"She could later on start screaming saying I had refused to pay. Before I knew it, a gang of call girls were all over me, pulling my manhood until it was severed."
When he went to report at Kakamega Police Station, he found a strange booking in the Occurrence Book that he had stolen Sh150 from the woman he had slept with.
The case was taken to court but was dismissed on June 3 last year after the woman and her friends who were listed as witnesses refused to testify.
Andrea reads collusion between the sex workers and the police after they declined to take his side of the story but instead, offered to take him to the county referral hospital so that his organ can be mended.
His friend, who sought anonymity for security reasons, said: "If you think he (Andrea) is lying about the collusion with police, then ask yourself why Kakamega sex workers never shut business in the wake of Corona when every other Kenyan except essential service providers like medics and journalists were allowed to operate past curfew hours?"
This attack, and others like it, have become the norm among clients seeking services from sex workers in Kakamega.
Thought they charge Sh200 or even Sh150 for their services, it seems they have resorted to crime to make ends meet.
Stay informed. Subscribe to our newsletter
Most of them, who claim they are university and college students, operate along the Jua kali lane close to Voi and Vike guest houses. It has however been discovered that they usually hide their true identities to appear harmless.
Majority of their customers and jua kali artisans and drivers of long distance trucks who pay more and buy them expensive drinks.
A lecturer we spoke to says victims are usually consumed by love and lust, making they to believe the girls' lies that they are students.
"I am a night animal and have met the prostitutes who love to say they study at Masinde Muliro University University of Science and Technology suggesting that their pay should be commensurate with their station of education. When I prodded them further, it turned out they were actually not students," reveals Jackson Mbori, who teaches at a local university in the town.
"One of them shocked me when she said she was pursuing a course called 'faculty' at the university. Another could not name a single lecturer in the Education Arts course she purported to study at MMUST leave alone its VC."
He regrets that the ladies of the night are giving learning institutions in the town a bad reputation and called on law enforcers to cut in on them.
Those who have been exposed for lying or can't lie out rightly of belonging to MMUST or Kenya Medical Training College (KMTC) have retorted to mugging to cash more from their wealthy clients.
Subscribe for the KES1999 KES999 offer today!