Pastor Pius Muiru: Pay me Sh10,000 only, get miracle car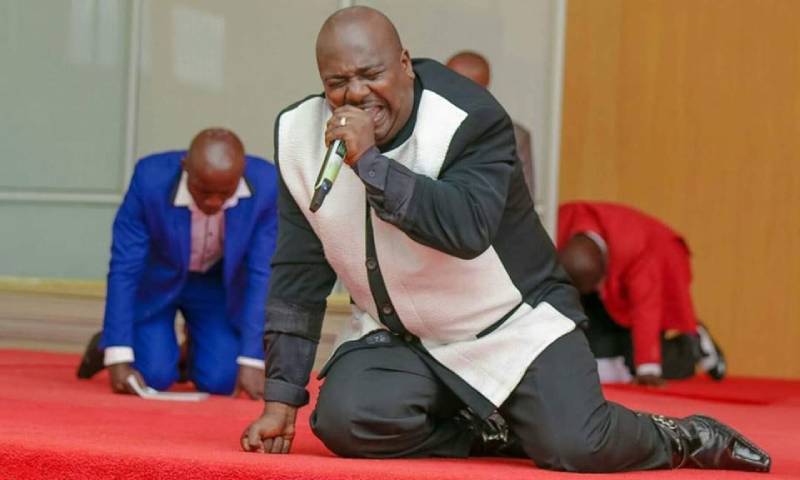 Bishop Pius Muiru, the founder of Maximum Miracle Centre in Nairobi, was among the first televangelists to venture into radio preaching, then miracle rallies at Uhuru Park before hitting television screens. In 2007, Muiru shocked many when he declared an interest in the presidential seat, riding on his prophetic and religious fame.
He became the first preacher to vie for the top seat and garnered slightly over 9,000 votes. Seemingly a man of firsts, Muiru made another bold move on October 4: A brand new vehicle was parked at the church's pulpit with an announcement to the followers to sow a "seed" and expect to be blessed with vehicles.
"It's today, October 4, 2021 from 11am at Maximum Miracle Centre Embassy Cinema Nairobi CBD for a life changing Interdenominational Prayer Day Service featuring Dialogue Ministers," read a prior announcement of the prayers.
"Prosperity and zero car accidents is your dispensation. We are going to believe God with a car on the altar, something never seen before. Double grace is yours in Jesus name," the announcement said.
The vehicle was decorated like those used during weddings. As the band played in preparation for the climax sermon by Bishop Muiru and as he preached, the screen indicated that one can part with Sh1,000, Sh3,000, Sh5,000, Sh7,000 or Sh10,000 for blessings related to cars.
Ready congregants were asked to pass by the altar and drop their offerings inside the vehicle and expect to drive their own cars by the same time next year.
"This is an unusual day, vehicles are about to come your way... The seed you are giving will help you overtake your enemies. Those at home, get to your phone and trust God with the seed. Let everybody pass by the vehicle and drop a seed and anyone who has lost someone through road accident or wheelchair, we are going to banish all that," he said.
The bishop said the seed would also help curb road accidents and "as you drop your sacrifice here, let there be no day you will require ambulance to take you to hospital and even open petrol stations, among other things".
He said that the vehicle was decorated like those used during weddings so that singles dropping a seed at the altar would likely have someone with a wedding with many vehicles.
"As per this anointing, someone will be gifted a car by a friend. Not only will you drive in this country but also in cities of the world. Most importantly, we are declaring that we are giving you mobility from place to place and wings to fly," he said.
Those at home were asked to lift up their phones for payers and trust God with a sacrifice. Bishop Muiru said many people had lost their kin through road accidents, spiritual accidents and even ministry accidents. He said God would bless those who had obeyed with cars, babies, husbands, favour, breakthrough, visa and many others. Towards the climax, some worshippers were called to the front to give testimonies. One woman testified that in 2019, she was miraculously blessed with a car.