I will marry when ready, says Lilian Ng'ang'a's celebrity lover Juliani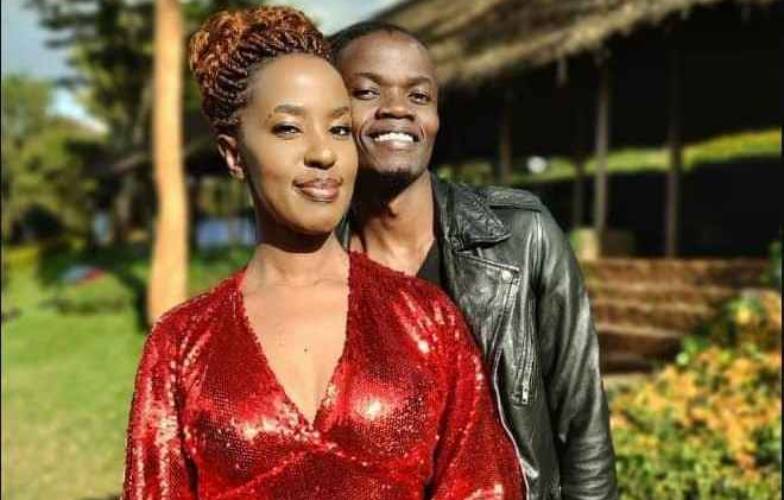 Machakos Governor Alfred Mutua's wife, Lilian Ng'ang'a, packed and left and two months after she met Gospel rap artiste Juliani, the Nairobian can reveal.
In an exclusive interview with KTN and this paper, Juliani said "I met her around June or July na kama mwanamme, siku waste time (as a man, I didn't waste time," says the 37-year-old rapper, suggesting that the working of a man appreciates the Machakos governor's maendeleo chap chap clarion call.
Are you two lovers or is this an elaborate PR spin?
"I am not in the friend zone," he responded when pushed as to the nature of their relationship.
Juliani says Lilian is the type of woman any man would want to be friends with.
"She has clarity of mind, clarity of purpose. She respects herself. When I met her, I immediately wanted her to be my friend, nikipata Zaidi ya hio, nitashukuru mungu. I will marry when I am ready," says Juliani when asked if he will walk Lilian down the aisle. "I am still young, and I already have a daughter with my ex-girlfriend, actress Brenda Wairimu.
He revealed that it is Wairimu who left him, but being heartbroken is the best thing that ever happened to him.
"In any relationship, you can think you are doing something your partner wants but it's what they don't want. You might be bringing her flowers but she wants Sukuma wiki instead."
Juliani says his break up with Wairimu made him see her in a different light.
"She is an awesome person and I have even respected her more since we split. We don't have arrangements on when to see my daughter. I can see her anytime and if I am financially down, she takes charge and sorts out everything. She is a very good person. If the break-up didn't happen, I wouldn't be the good man I am today."
About his relationship with Lilian and the threats that came after he made the affair public, Juliani recounts: "I was doing something and later when I looked at my phone, I saw four missed calls. I called back twice and my calls weren't picked. The caller then called back and upon picking, nilipewa msomo for two minutes. I recorded the conversation and texts were also sent to me."
Juliani says he went to the police station and recorded the death threats, but insists Lilian was totally cool, calm and collected because they have no reason to fear. He refuses to name the person who threatened him but he says he knows where the caller stays, and in case there are more threats, he will then take action.
Juliani runs Dandora Hip Hop City, a youth empowerment program based near the dumpsite.
He says he bought the land and the housing where the organization is domiciled for Sh3 million.
"With the team there, we were able to help feed more than 3,000 families during Covid lock down. We were able to help them, but with dignity, without having cameras showing what we were doing. After a four-year musical hiatus, Juliani's current album, Master Piece with 13 songs is out and is available online.