Death at City Park: Family wants woman's body exhumed because hubby refused to pay bride price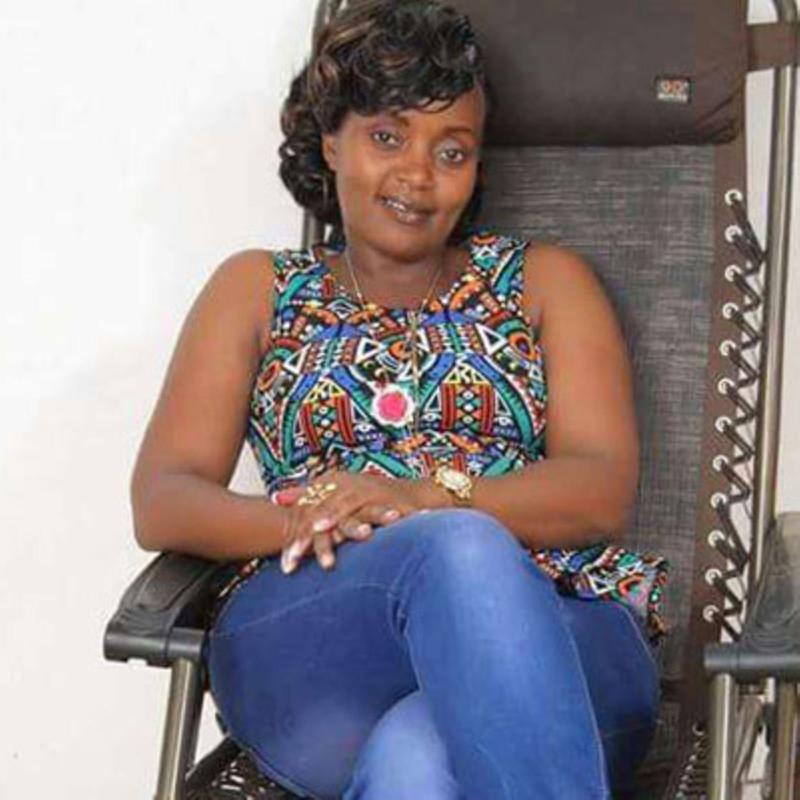 Relatives of the woman shot dead at City Park have disowned her husband, claiming the man is a stranger to them.
This follows sentencing of two administration police officers found to have murdered Janet Wangui Waiyaki on May 20, 2018.
Constables William Chirchir and Godfrey Kirui were on May 27, 2021, jailed for seven years after being found guilty of manslaughter. Justice Jessie Lessit delivered the sentencing on behalf of her colleague Stella Mutuku.
"Given circumstances of the case, a non-custodial sentence is not appropriate. I sentence the two to seven years in jail each," the Judge ruled.
Soon after the ruling, Janet's mother Beatrice Njeri Waiyaki and brother Chris Waiyaki expressed dissatisfaction maintaining justice was not served. They expected Chirchir and Kirui to face a stiffer penalty.
With the murder case now behind them, mother and son revealed they are seeking to exhume Janet's body and re-bury her remains since they do not recognise George Kirubi Gathima as the the slain woman's husband.
"We have taken him to court to prove that he was Janet's husband," says Chris.
The couple had three kids. Beatrice says her son in-law had not married her daughter either through common or customary or law and that theirs was a "come-we-stay" relationship.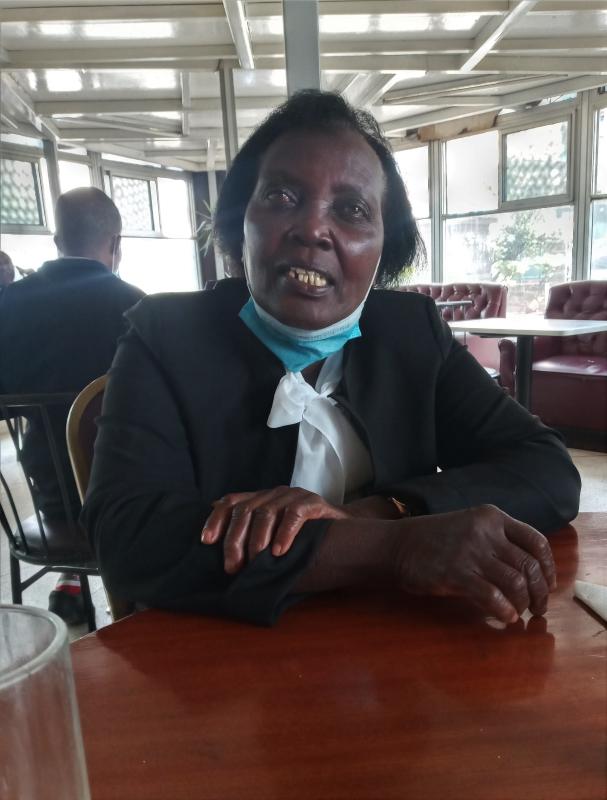 "The man was never married to my daughter but what I am certain is that they were business partners," says the 67-year-old woman.
Janet was buried at George's ancestral land at Rwathia in Kangema, Murangá County although her relatives wanted her buried at Lang'ata cemetery. She was 41 when she was shot and killed by two police officers. Burial arrangements were characterised by differences with both sides tussling over who had the right to bury her.
It was however agreed that after burial, George would fulfill certain requirements so as to be recognised as Janet's husband.
"But he didn't honour what was expected of him, and he has never bothered to reach out to us," says Beatrice.
As a result, the family has gone to court seeking orders to exhume Janet's remains. The family in a court suit says Gikuyu customs demand that where a couple was together and death does strike the woman, it is mandatory for the man to pay bride price before the body is buried.
In case both parties reach an amicable agreement, bride price may be paid later after burial.
"The plaintiff (Beatrice) therefore states that the defendant (George) is bound by the agreement agreed upon them which was entered in the presence of witnesses and in the event the agreement was to be disregarded as the defendant seems to have done, then he must be compelled to return the body of Janet Wangui Waiyaki to the plaintiff," reads the court papers.
The agreement written in Kikuyu, was made on May 28, eight days following Janet's fatal shooting. She was in a car with her nephew, Bernard Chege, around 10.30 am when they were shot at. Bernard sustained injuries but survived.
The family now says they will only be at peace after burying her and are also seeking custody of the children, citing mistreatment and denial of basic needs like medication.
But Kirubi accuses his in-laws of malice after courts dismissed their prayers. The businessman who the proprietor of Gloria Hotel says Beatrice failed to convince the court why she should have custody of his children. He said the intention of his in-laws was to get money from him through courts, claiming Beatrice had sought Sh150,000 monthly for upkeep of the children.
"I will not give them (in-laws) money or my children. They have really frustrated and stressed me. If I have done anything wrong, made a mistake or broken the law, let them take me to court," says Kirubi.
The court ruled in favour of Kirubi, who was allowed custody of the children on condition that they be taken to their grandmother once a month. Kirubi says due to COVID-19 protocols, it has been impossible to allow his children visit their granny. The businessman was, however, non-committal on the threat to exhume remains of his wife on grounds that he has not paid bride price.
"Let's not go there, I wouldn't want to exchange with them. I would rather not talk about the matter," he stated dismissing claims by the in-laws that the children are not getting the best care.
Chris, 38, dismissed claims that Janet and Bernard were having an intimate affair. A police version at the time of the fatal shooting was that Janet and Benard, 26, were romping inside the car. On being ordered to lower the windows of the car by the cops, Chege is said to have stopped what they were doing and jumped to the driver's seat and attempted to drive off. The cops opened fire after the occupants allegedly refused to cooperate.
According to police, intelligence reports had a few days earlier indicated that terrorists had rigged a vehicle with explosives, which they planned to use in carrying out an attack.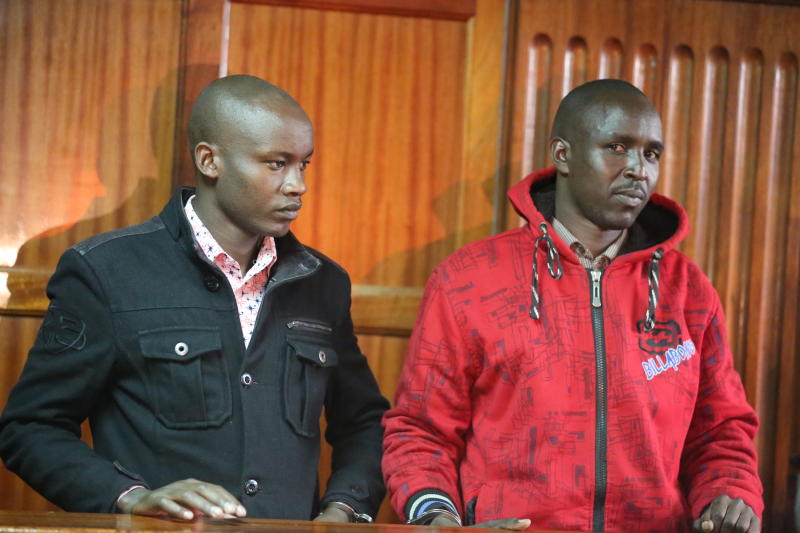 "We are not sure about those claims since we don't know what transpired before the shooting and in any case, we have no close relation with George's family," said Chris accusing George of selling his sister's Mazda Demio car.
While convicting Chirchir and Kirui, the Judge said the intention was not to kill the woman, as the officers were reacting to a terrorism alert in the area.
"We are not really satisfied with the ruling; the expectation was the officers to be jailed for murder not manslaughter. The case was watered down due to interference and tempering of evidence during investigations. But all said and done, the Good Book says that vengeance belongs to the Lord," says Chris.
Though she respects the court's verdict, Beatrice believes her daughter's death was premeditated.
"The officers who killed my Janet still have their lives, but my daughter is gone forever. We believe the killing of my daughter was planned and the police involved are the same who conducted investigations," she says.