Co-wives made in heaven: Widows of Kikuyu Benga Maestro De'Mathew's remain tight two years after his death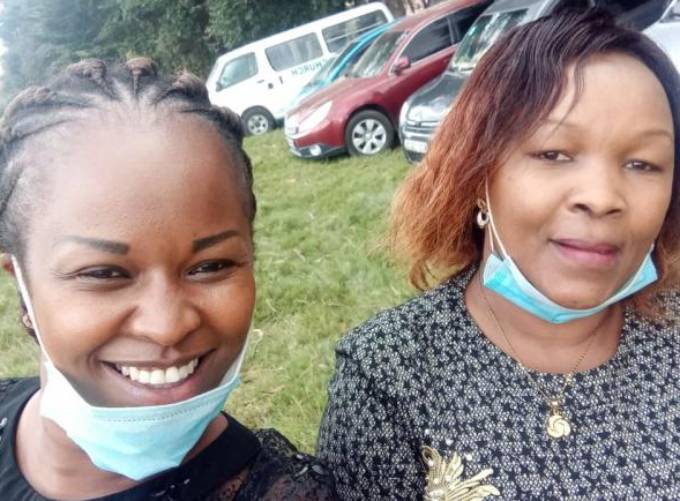 He was a legend; the Kikuyu benga maestro whose name and the love ballads he belted out in his long and illustrious career enjoyed nationwide recognition.
A man who had earned the respect of his peers from other communities and by the time of his death was regarded as the preeminent Kikuyu musician, John Mwangi Ng'ang'a alias John De'Mathew's was ladies' man and polygamist who counted among his flames a gorgeous female politician and journalist better schooled than himself. He lived and died on the fast lane like your typical superstar. His funeral was attended by the who is who of Kikuyu music and politics, including President Uhuru Kenyatta.
But even as rumours of a long affair with a top female politician ripped across social media, his first wife Sarafina Wairimu captured the imagination of Kenyans when she swore to stand by, protect and provide for her co-wife Caroline Waithira and her children. This in a community where an illicit affair, leave alone, polygamy has led many a man or second wife to an early grave.
"No one will come between us. I recognise Waithira as the second wife and she respects me. Our children love each other and it is hard to know which one belongs to which mother," Wairimu told mourners. "I will take up John De'Mathew's roles and continue supporting Waithira and all her children."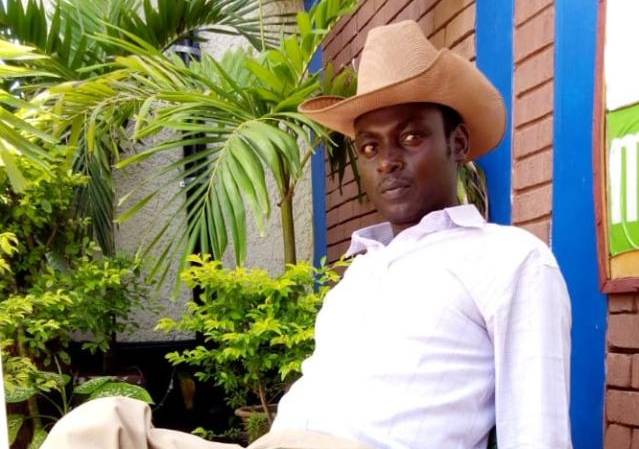 She has kept her word. Two years after their uniting factor died, the widows who have taken to singing to keep their husband's memory alive told this writer in an exclusive interview that their bond has grown stronger. Waithira describes her co wife as her greatest supporter and mentor who went out of her way to help her face life.
"Mama Shiku has become one of my greatest supporters. Before my husband died, I had never even paid for an electricity token or fueled a car. She stepped into those roles after his death," she explained.
The two first met when De'Mathew's invited them for lunch at Blue Post Hotel and warned that if one of them failed him, he would divorce them.
"I was hesitant and fearful to meet the first wife but he said I had to choose between meeting her or walking out of the marriage," the mother of two said. Thereafter, the witty musician would spend weekends at either of his co-wives home and direct one to send money to the other through her cell phone. This united the co-wives and the family became cohesive.
For Wairimu, accepting a co-wife was not a walk in the park but she made up her mind to let her husband be. She reasoned that bringing chaos and drama would have forced her husband to have multiple concubines.
"Women should stop living in denial and pretending that that their husband cannot actually marry two women. The reality is that forcing a man not to marry is usually more chaotic," Wairimu, who is a mother of three, said, adding that she was initially unhappy and worried that her children would lose their father.
In her view, the first wife in a polygamous family must have wisdom and support the husband as he undertakes his day to day activities to bring up children. Of course, it helps when the second wife respects her senior as was in De'Mathew's case.
"I'm younger and the second wife and I am duty bound to respect and remain submissive to my co-wife," Waithira told this writer, echoing the words she made at Gathambia Primary School in Gatanga during the husband's funeral ceremony in August 2019.
That the two women have maintained a cordial and loving relationship and continue supporting each other two years after their husband's death in a motor accident near Blue Post Hotel off Thika highway is surprising. Traditionally, co-wives are always at each other's necks – competing for love and resources. This rivalry not only plays out during the man's life but his funeral as well. Thereafter, bitter battles over the man's estate ensue causing deeper rifts in a family where the children were divided the moment a second wife set foot in the home.
Polygamy has been known to fuel physical fights, witchcraft, divorce and even murder. Among the Kikuyu, men keep life-long concubine who remains a rumour that is never seen at their funerals. And even within communities that practice polygamy, men who desire a second wife are now forced to keep the women far apart in the interest of peace and order.
The secret to being a successful polygamist was, perhaps, revealed by the daughter of former Cabinet Minister Simeon Nyachae whose wives were famously close.
"In our home, he didn't favour anyone. He loved our mothers equally. We would learn from our father that polygamy is not so bad. Growing up in a polygamous home, especially where you have a strong father who treats everybody equally, then you wouldn't go wrong. I learnt that from my father, not that I want that…" she said.