'Pata Potea' crooks now using juju power to make more money from customers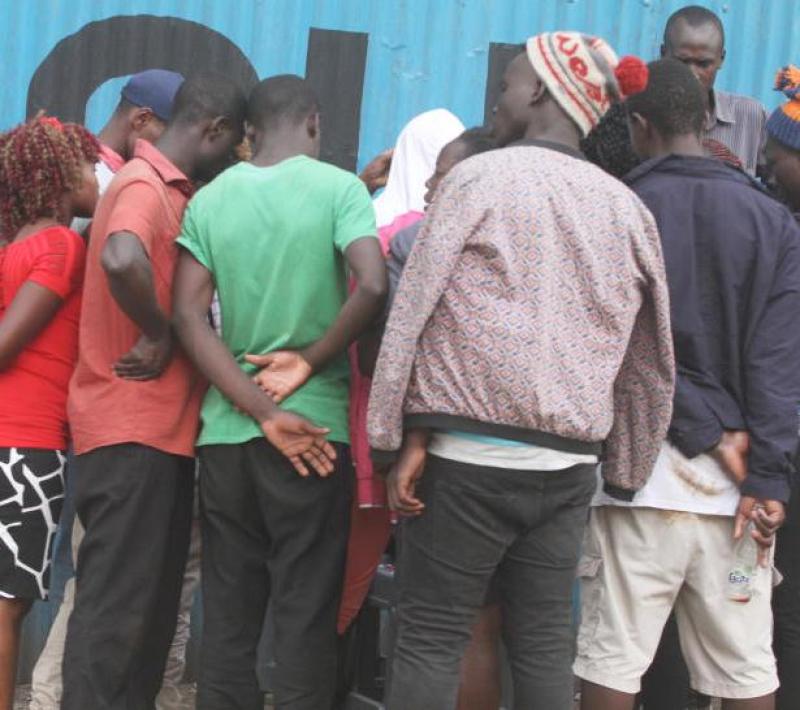 If you have used Racecourse Road, Ronald Ngala Street or visited places like Muthurwa and Outering Road in Nairobi, you must have come across street gambling crooks fondly referred as 'pata-potea'.
They have been on the street for ages hunting for innocent people to join their game but some victims recently claimed on an online platform that they use magic to rob Nairobains.
A number of Nairobians, who have fallen victim to them, say the group targets people walking alone before they drop a card from their makeshift stand and convince their prey to pick it.
Lydia Anyango shared: "Last weekend, a middle-aged woman was conned more than Sh10,000 after picking a card and found herself playing the game. She confessed that she found herself compelled to try 'her luck' after picking a card that one of the goons had dropped."
She added: "It seems they treat them in such a way that you touch the card you will end up playing losing game"
Goeffrey Kibe, one of the victims, wrote: "I lost Sh700 recently aroud OTC stage. I had just alighted from matatu and was passing by when gambler asked me to assist them pick card that had just dropped on the way."
"When I picked it, I decided to try my luck and lost the money, it was my first time trying street gambling since I came to Nairobi, it happened after assisting them to pick one of the cards on the ground," he added.
Other victims confirmed they were lured using the same trick and ended up losing money. They suspect, the intentionally dropped cards are 'treated' to confuse unsuspecting Nairobains.
Hide your knickers
Hanging your underwear on a public clothesline makes them public property