President Uhuru Kenyatta, please go to shags this Christmas, we can't afford Mombasa holiday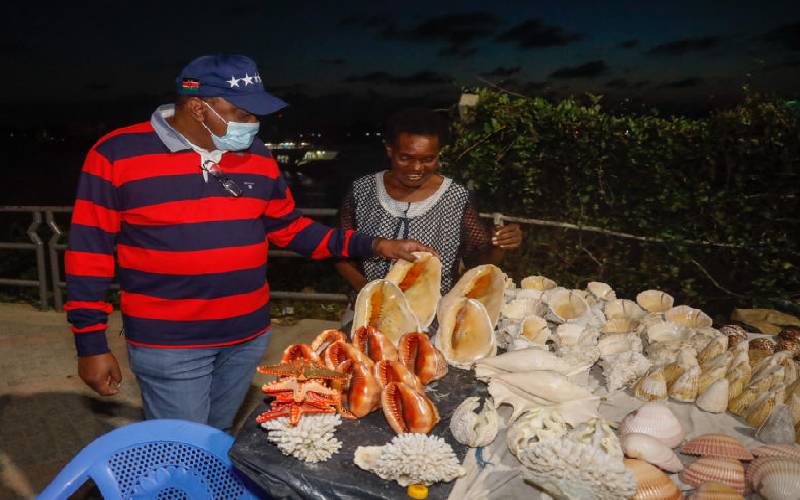 The 2020 December festivities will be like no other. Millions of Kenyans will be spending their darkest holiday season ever. The Covid-19 pandemic has robbed them of the joy that normally comes with Christmas and New Year celebrations.

Many will remain stuck in Nairobi and other towns unable to travel to their rural homes. And there is that small matter of the 10pm countrywide curfew. A tanked economy means most hardly have money for transport and shopping for extended families, let alone their nuclear families.

To make matters worse, schools will be reopening on January 4 and that comes with financial obligations. While the government has urged school administrations not to send away pupils and students, most parents are still likely to be weighed down by other needs such as school uniforms, personal tools and pocket money.

To add to family budgets, children have mostly been idling and eating for the past nearly nine months meaning parents will have to buy them fitting new clothes and shoes. The Covid-19 restrictions including a daily curfew, limited passenger capacity and hand sanitisers have upped fares. Then there is industrial unrest from health workers, companies reporting profit warnings and laying off employees.

With this dark cloud hanging over Kenya, can President Uhuru Kenyatta afford to go on holidays?
Ordinarily, President Uhuru goes for holiday in Mombasa where he has previously attended mass at Holy Ghost Cathedral or St Francis of Assisi Catholic Church in Nyali.

But as chairman of the National and County Government Coordinating Summit, the President is at the centre of efforts to combat Covid-19, which had by early this week infected over 92,000 people and killed over 1,600. Among the dead are several health workers, including at least 10 specialist doctors.

Despite the government launching a Sh56.6 billion Covid-19 economic stimulus package in June, the reality is that millions of Kenyans are hurting from the pandemic's impact on livelihoods. President Uhuru needs all the time to ameliorate the pandemic's adverse impact meaning another stimulus package is urgently needed. But the National Treasury is all but broke, a situation worsened by the little legroom the government has to borrow.

The mounting debt burden amid squeezed revenues saw the government recently reconsider going for Sh3.6 trillion debt forgiveness by the G20 countries. It is this scenario under which the President is going for Christmas break, in Mombasa of all places.

He should do away with any ceremony in solidarity with Kenyans who will have to contend with a grim period this year.
The Christmas season will also be marked at a time when the government is unable to address the concerns of doctors, nurses and clinicians, including providing them with adequate personal protective equipment, insurance, enhanced pay and compensation. Nurses and clinical officers have been on strike for more than one week while doctors will down tools if their demands are not met.

While the Ministry of Health told MPs, it will provide medics with insurance besides releasing the multi-billion PPEs, which have been stuck at the Kenya Medical Supplies Agency (Kemsa) under a cloud of corruption, it is yet to address the other demands. With no money, it is unlikely the government is in a position to fully meet the medical workers' pay demands despite the suffering Kenyans are facing in the middle of a pandemic.

This is not the time for the President to go on holiday more so because the Christmas break is often followed by a working holiday that goes into the New Year. He should have led by example and stay at home and stay safe as he urged Kenyans to do on Jamhuri Day.

However, according to George Ndekeo, the deputy secretary of the Kenya National Union of Nurses (KNUN) Nairobi branch, there is nothing wrong with the President being on a working holiday since he will be in Kenya and "Mombasa is one of his official residences. Like everyone else, this has been a difficult year and no one can begrudge the President a rest."

Ndekeo expressed hope that the Senate and the Ministry of Labour will resolve their pay dispute for health workers to enjoy their Christmas. President Uhuru should put aside his holiday plans to ensure the school system will be ready and facilitate kids to learn in an environment free of Covid-19 including provision of washing points and face masks. This will not be easy job and calls for undivided attention.
Hide your knickers
Hanging your underwear on a public clothesline makes them public property