Witchdoctor accused of money laundering tells court client paid him Sh55m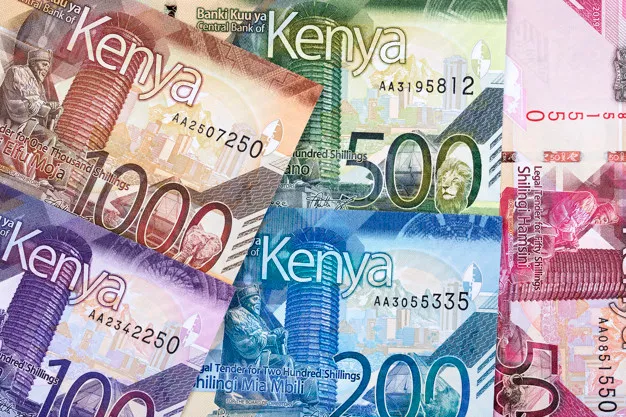 A self-confessed witchdoctor in Mombasa who was arrested with Sh20 million cash in his Toyota V8 has told a Shanzu court that he was paid Sh55 million by a client for healing him. Stephen Mang'ira told Senior Principal Magistrate Florence Macharia that his wealth came from clients who were satisfied by his service.
Mang'ira told the court that among the clients he has served is a South African who gave him a BMW and Sh1million.
"I was paid Sh55 million by the first client I serviced. I was also gifted a BMW by some South Africans and 10,000 USD in cash to use as tax clearance fee, because they were happy with my services," said Mang'ira.
The court heard that he was arrested on February 11, 2017 at a five-star hotel in Mombasa with Sh20 million stashed inside two suitcases in his Toyota V8.
Mang'ira was charged with 11 counts, among them being in possession of 540 grammes of heroin valued at Sh1,622,640 and money laundering.
However, the state later dropped the narcotic charges after failing to link him to the narcotics and instead proceeded to charge him with money laundering.
On February 18, 2019, Mang'ira accused DPP Noordin Haji in court of threatening him with a gun and stealing Sh2 million from him during a raid at the hotel in Mombasa.
"I accuse Mr Noordin Haji and Hamisi Salim Masha of jointly stealing Sh2,100,000. Your honour, I wonder why Noordin has never testified in this case as he was the one who arrested me, hence he needs to explain where he took Sh2 million that belonged to me," stated Mang'ira.
Upon his arrest, the High Court in February 2017 froze his personal bank account which had Sh2.64 million and also ordered the seizure of his 10 high-end cars, from which Sh20 million cash was recovered, following an application by the Assets Recovery Authority (ARA).
Mang'ira told the court that the money was not earned from crime, but was rather payment from his clients and the car hire business that he runs in Kericho.
Among the high-end cars impounded from Mang'ira include a Toyota Vellfire valued at Sh2,605,000, a Toyota Land Cruiser valued at Sh7,370,000, a Toyota Prado worth Sh6,050,000, a Toyota Land Cruiser worth Sh8,300,000, a Toyota Alphard worth Sh2,420,000 and a BMW Station Wagon estimated to cost Sh3,000,000.
The court heard that other items confiscated from Mang'ira were an iPhone 6 and iPhone 7, a Blackberry phone, Sh500,000 and company documents belonging to Cirlfide Company.
He appealed to the court set him free.
"I pray to this court to set me free and order the prosecution to give me back the Sh20 million and 10 vehicles impounded from my home in Kericho," said Mang'ira.
In 2018, Mang'ira had applied to have his accounts freed by the High Court to allow him access over Sh1,895,000 to be able to cover his annual rent of Sh750,000 and annual fees of Sh545,000 for his six children.
Mang'ira told the court that his two wives and seven children have been economically crippled and he cannot afford to pay rent, take care of his wives and his children's school fees.