Make money then marry: Vital lessons from Sir Charles Njonjo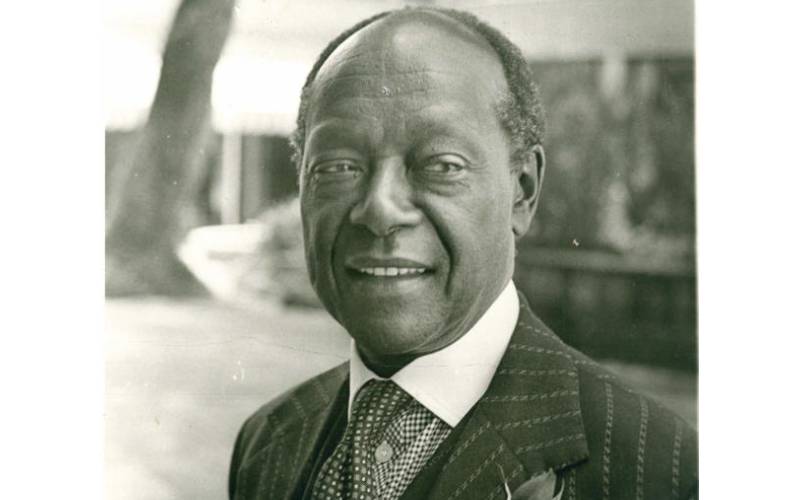 The Duke of Kabeteshire passed on. Of course, he had his critics even though some of us viewed him as a mentor. I never met the man face to face but our paths crossed. Just like the late President Moi, he was one figure that was always in our faces when growing up. We even named the striped suit 'Njonjo suit'.
The high levels of discipline in life is what made me like the person. I always remember my good friend, Bernard Karuru reminding me that whenever he reported on duty early around 6 am, he always found Sir Charles had arrived earlier at his office next door despite the fact he was bending the 80 at the time.
My closest interaction with Sir Charles Njonjo was when in 1979, my dad parked his Datsun 120Y vehicle at Sheria House and guess where? Right in front of Sir Charles Njonjo's parking lot.
Suddenly, we saw flashing lights in a Volvo and Mercedes approach and three men jumped out, the men asked us where the driver was and clearly we felt we had broken a rule.
When one of the security men recognised my mother and said in vernacular: "Muthoni is that you. Hey, are you aware you have parked at the boss lot? Anyway not to worry we will push you away".
He dropped the handbrake...we were pushed ahead. When passing and as intimidated we were, Sir Charles Njonjo lowered his window and smiled at mum and I.
I will add a few points Sir Charles taught us to always exercise (he loved his swimming) and not to give up what you like; he would drink two beers daily.
He also once advised young men to marry late so that when you get a nagging wife, you don't suffer for long and if you get a good one, you enjoy the remaining part of life.
The best lesson to a boy child; make money first, then marry or else you are going into a trouble reunion. Rest in Peace Sir.
— [email protected]; @AineaOjiambo