Teach children to appreciate correction and discipline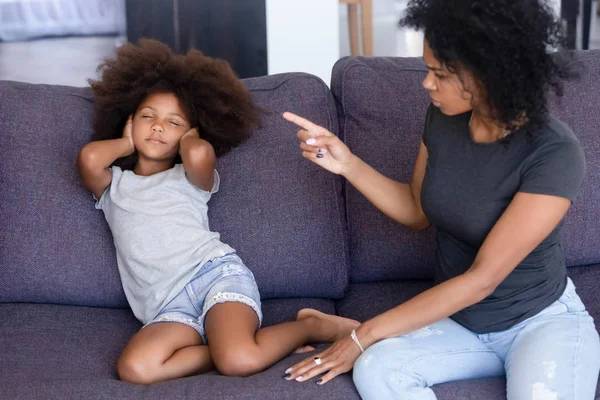 When growing up in Buru, we were taught to appreciate when an adult corrected us.
From an early age, we were told the story of an emperor who had caused so much fear in his subjects that no one told him the expensive outfit he was wearing did not really exist.
Finally, a child shouted that he was naked, because the child was fearless and not used to subservience.
So, being corrected was part of growth.
Accepting to be corrected is not an easy thing because of pride. But if one is trained when young, it becomes easier. I think what is also making our youth feel entitled is because parents and elders are not telling them the truth and in the process, not correcting their mistakes when young.
As the going in Swahili says "Samaki mkunje akiwa mbichi". That means things like hygiene, how to behave, eat, dress, talk to people.
I am a believer in telling it in black and white and not grey. There was a saying that we used to remind each other when I was a teen with my friends in Kibokoni, Mombasa - "ukiniona nakula kwa pipa tafadhali nieleze usinyamaze na kunicheka"( If you see me eating food from the dustbin kindly inform me don't just keep silent and laugh behind my back).
So, from my early life to my teen life, I have learned and have agreed to be corrected when wrong.
This is the same thing I tell aspiring actors that when you are not ready to be corrected, then you can't be directed.
I don't want to sound judgmental, but from my experience, I have realised that it is easier to correct a man than a woman.
For example, as friends who drink together, it is easier to tell one of you who misbehaves when he has taken too much to go easy.
We don't shy away from telling each other the truth.
However, this is not the case with women. Whenever you try to correct a woman, you will be met with a lot of bile and backlash.
Worse, women don't correct their fellow women.
Rarely will you hear or see a woman criticizing her friends' shoes, bad wig/ weave or smelly armpits. Yet, when she walks out of the room they will start backbiting her! The irony!
When one errs on hygiene, dressing, just the way Oprah Winfrey once said in an interview that when you see your friend has UVPL (unnecessary visible panty line), tell her she looks untidy.
Don't come out guns blazing telling men that they should not try to tell women how to dress. I usually tell ladies do they ask themselves why, sometimes, when they meet with a man once on a date and the person immediately goes MIA? Time to reflect!
I urge all teens and adults to accept when someone corrects them and they should not assume someone is being unfair to them.
It is a learning process and we all learn as we grow.
So next time someone offers you a mouth freshener, for instance, chewing gum, don't refuse.
Get the message and thank them.
.com; @AineaOJiambo