Man up bro: Learn how to handle rejection like a boss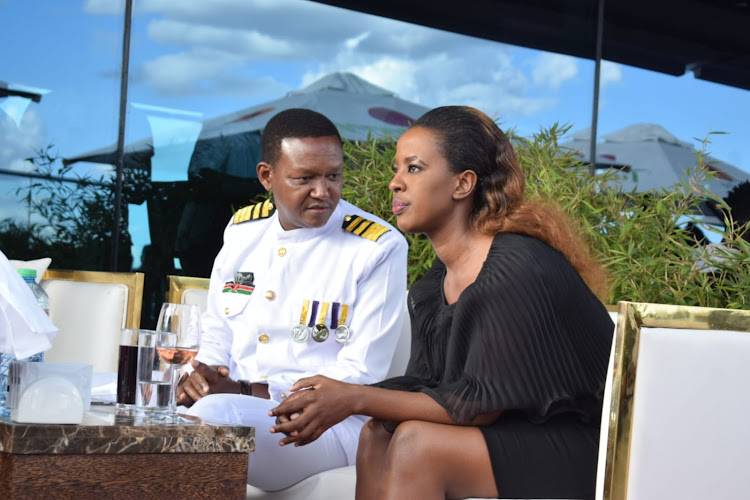 Normalisation means the process of bringing or restoring to a normal condition. Today, I want to tackle how to handle situations we find ourselves in, including relationships. Of late, we see couples thrashing each other on the social media after separation with others even resorting to killing their spouses or taking their lives.
For instance, there is the case of a man who had separated with the wife for two years and people assumed he moved on only to return and stab the wife in front of the children. I know it affects both men and women but I think it affects men more so I will focus more on them.
As a young man, I was a firm believer of Swahili saying that when cooking fish, it is good to do so when it is still fresh. It literally means that one should deal with an issue before it gets complicated. The first thing our parents taught us when we were young was to normalise being told 'NO'.
When you misbehaved, you were denied some privileges as punishment and one had to accept, however, painful the experience. If your parents decided that it was not safe for you to attend a function, they will deny you permission and you would accept. One would easily tell the friends he did not get permission and wish the rest best of luck. When one was denied entry into a club, he never protested and would instead leave for home and try his luck another day. That is how learned how to internalise such situations.
When it came to relationships, some of us were naughty when we young but as we became older, ladies would reject us.
Instead of throwing a tantrum, the best thing we did was to hold a friends' baraza and console each other as we laughed it off. When we went to college, we were taught by elders just like a fisherman, we had to cast our net and if someone rejects our overtures, the worst thing they can do was to say No. We left it at that to try our luck another time.
In case one was in a relationship and thought it won't work, we were advised to end it amicably and continue being friends. We used to refer to it as "exit management".
I think we have two problems regarding normalising rejection. First, I think today's parents have made their young ones to think 'No' is against their rights. So, children grow up feeling entitled and when they are told 'No' they throw tantrums alerting the whole neighborhood (social media).
They fall in love easily and think that since they have invested in emotions, they resort to either harming the partners or themselves upon rejection.
The other one is the old generation of men who think a woman has no choices and if approached, it is their obligation to submit. So, when rejected or after divorce or separation, they either kill or harm their partners. They are the group that tells themselves "I better rot in jail than seeing you with another man". They should learn that in a normal society, women have choices and telling you 'No' is normal.
I advise men out here that they should learn to control their emotions. Killing a girl simply because she rejected your advances is stupidity.
Normalise rejections in life and learn how to move on even if it is not easy to do so.
When one asks for divorce, just make sure you agree on how you will take care of the children and let her go since you can never force love. The same way you like to hear the word 'Yes' also accept to hear 'No'.
- [email protected]; @AineaOjiambo