Free advice: Never treat your mpango wa kando better than your wife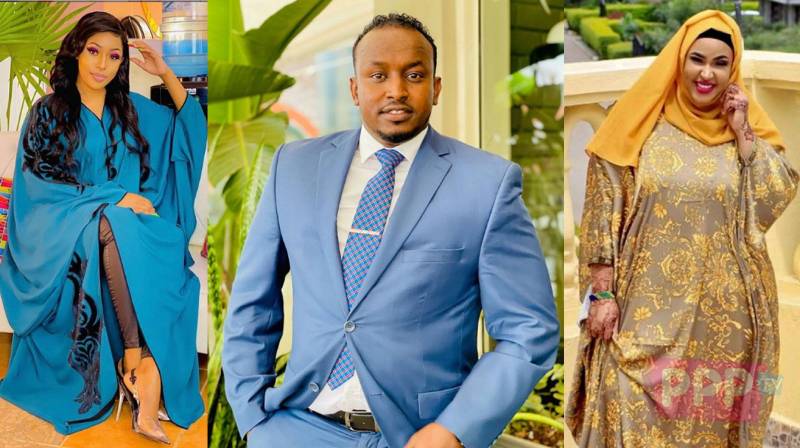 Social media has again reared its ugly head. Two adults who shared a blanket without our knowledge thought it wise to wash their dirty linen in public and in the process, leave their children exposed.
This new generation certainly needs some mentoring to avoid such unnecessary shenanigans clouding our walls. The Internet never forgets, so when two adults expose their egos, it's their children who suffer, either now or in the future.
I have said it here before, that people still adore marriage and take a lot of pride in safeguarding the institution of marriage, especially having observed the same from our parents. Our parents rarely argued in front of us as kids.
If they had any issue, they sorted it behind closed bedroom doors, from where they emerged smiling. To them, family was sacred and had to be in harmony, despite any challenges. This is why some of us became good actors.
As a child, when you are punished for accepting juice from a visitor, you braved the beating and smiled sheepishly and acted normal.
As a man, we were taught that if you became a master in lovemaking and put a woman in the family way, it was your responsibility to take care of them. As they say, the joy is short-lived, but the responsibility is long lasting.
That is why even after marriage, one was lectured about family planning by the father, because they knew the cost of bringing up children in a good environment.
This is the reason why I never support a man who treats a mpango wa kando better than his children or the mother of his children.
No sane person would pay rent for a concubine in Nairobi's Kilimani estate and has his family surviving in crowded Eastleigh next to a lodge. Why not combine the rents and have your family living in a leafy suburb? Or someone paying college fee for a side chick yet his children have fee arrears in a Kanjo school.
When you get terminal illness, it is your wife or your mother who will be your primary caregiver. The mpango will vanish and get another Mr Charming who is more loaded.
Even when not in good terms with your ex-wife or girlfriend, as a man, kindly take care of the children you sired. You don't necessarily have to give the mother of your children money directly, just settle bills like school fees, medical and rent. Then spare time to bond with your children. In short, make time for your kids.
And women, please when a relationship is over, accept and move on. Don't start nagging your ex-boyfriend. Let him contribute as agreed to the welfare of the children while you also do your part.
Kindly avoid toxic women, the keyboard warriors who give negative advice. Let the father have access to the children. In some communities, the children traditionally belong to the paternal side of the family. In case the kids are sick and you're short of cash, approach his family for help.
We should all know that when two adults entangle, please know the consequences of those seven minutes: either use protection or avoid it all together.
@AineaOjiambo
Hide your knickers
Hanging your underwear on a public clothesline makes them public property