Kidnapping: Why I blame parents for exposing their children on social media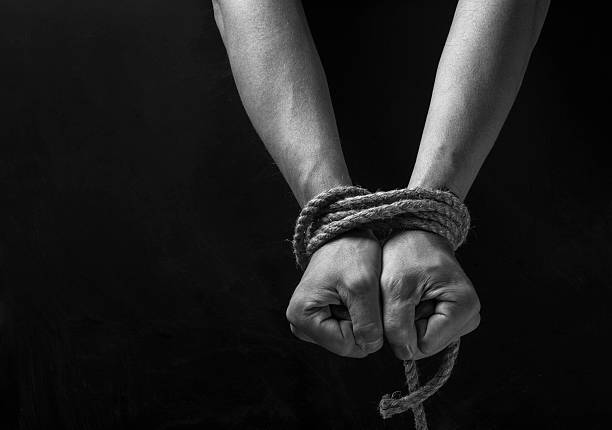 With such tough economic times, majority of people are struggling to make ends meet; forcing some pyschos to turn to crime. Petty crime such as mugging has gone up on the streets, mainly perpetrated by groups of jobless youth and boda boda people.
Due to the curfew, I think night crime has drastically reduced. What has gone up in the criminal world is kidnapping. I think criminals have found an easier way to extort Kenyans. Kidnapping was not common in the country. We only used to hear stories from cities in South Africa and countries such as Nigeria because of Boko Haram.
There are many reasons why kidnapping especially targeting children has become common. To put a disclaimer, I know some children are kidnapped randomly and no one is to blame. But let me begin with how some parents have compromised security at home through their social media activities.
Social media
First and foremost, I will blame parents for exposing their kids too much on social media. You will find a parent posting pictures of their kids in school, where they are going on holidays and so much more. Believe me, someone with ill motives will begin conjuring how to kidnap them and ask for ransom. One can post pictures but don't give too many details that can expose you.
Don't be friendly with strangers
Another thing that saved us was not saying hello or talking to strangers. The rule simply required a kid to take off whenever he saw a stranger. If you talked to a stranger, your siblings or friends would report you to your parents and that attracted severe punishment.
Those days if one was seen walking with a stranger, any of our parents would order you to go back home. I have always praised one William Okumu who even went out of his way to buy us footballs so that we did not go playing near Buru shopping centre and instead confine our playing to our court.
He knew the risks small children playing around a busy area faced. Such discipline always made us introduce new friends from other courts to our parents and friends. We were also taught to inform the seniors of our whereabouts and expected return time.
Curfews
As you already know, there were no mobile phones. It is for this reason that we had evening curfews. Curfews meant that if you were not home by 7pm, then there is a problem and emergency channels were activated. I think if we were to replicate some of these rules in today's world, many parents will keep their children safe from getting lost or kidnapped.
Regular check-in
See, when we were young it, was a must that when playing outside, one had to pass by the house like every two hours just to be seen. This prevented us from doing long distance adventures. We only managed to be away for longer periods when we became older.
Be vigilant
Parents should also be more vigilant with their teenagers. How can a teen disappear for a few days before you get alarmed to start sending appeals? Make it a rule that if someone is staying under your roof, this cannot happen and nothing like "woiiieees, daddy and mummy" should make you compromise.
Let us all beware of the situation and be more careful with our kids but also become strict especially with their security. Believe me if they get the discipline even when they are away in college, they will always be careful. As the president likes to say, security starts with you.
— [email protected]; @AineaOjiambo