Kenyans are drowning under weight of economic hardships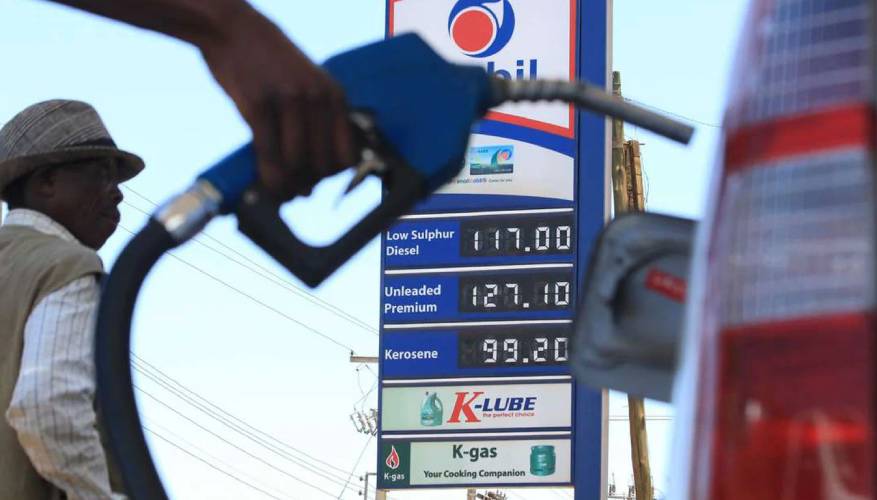 Once upon a time, older folk rarely skipped an opportunity to go on and on, reminiscing how life used to be better and cheaper during their days, while bemoaning what it has become.
This is not their preserve anymore. Life is getting scarily pricier and, consequently, tougher by the day. In a span of just a few short weeks, prices of basic commodities nowadays seem to go up significantly. One no longer needs to be from a past generation to whine about the expensive cost of living. The changes are a lot more drastic and palpable nowadays.
As if that is not enough, constant warnings about further rises in the cost of living have become a staple on the news, blaming it on all sorts of things. When it is not some insensitive decision by the powers-that-be to ostensibly plug some hole in the national budget, it is linked to the conflict in some faraway land that is affecting the movement of basic commodities or some other geopolitical developments and consequences of our globalised world causing a recession. Or even high fuel prices and shortages that translate into further rises that affect other commodities even more. Everything just seems to be translating into a rise in the cost of living.
Not to forget that all this expensive life is coming on the back of a prolonged rough patch for many. Remember, the pandemic already did a dirty number on many – jobs were lost, salaries slashed, businesses shut down and despair was all over. Everyone was just beginning to re-strategise for recovery when things receded and life just started more and more expensive, faster.
Unlike in the so-called 'good old days', when it took the budget reading for significant price hikes of basic commodities, it is a lot more commonplace now. No wonder, this budget day nowadays passes silently, save for the theatrics of government mandarins on the budget reading day. After all, the event rarely delivers a punch we are not used to already.
Yet, despite the obviously difficult times, life seems to trudge on as usual, save for the occasional rant disguised as a joke. Beneath this facade of normalcy is huge suffering and despair. There may still be bustle in the city as people go about their business, but all this masks hidden suffering. Many households are at the end of their rope, suffering silently as they go without food or cut back on rations to push it to go further. The situation is likely more widespread than just in the arid areas where the concentration about famine is.
That many households are struggling with the rising cost of living indicates a failure in society. A safety net is urgently needed and it can no longer just be a campaign promise of things to be done when hopefuls get into office. It is an emergency that requires action right now. Since dealing with the effects of a rising cost of living is a personal challenge, it is easy to conclude that others are having it easier. That is how received distress messages get ignored for lack of appropriate words to give an indication of how bad things are on your end.
The media is not doing much to keep the crisis on the national agenda, either. Save for the occasional headline to that effect, most of the time focus is on the unfolding political games.
It is either the elite political class is oblivious to all that is happening in the lives of the majority of citizens or they are playing out a dead cat strategy to distract us from the widespread pain and suffering. With the huge privilege that many of them hail from, it would take a lot for them to feel the pinch of the rising cost of living which might just be another phase in their manifestos and political stumps; their lives might just be going as always.
Or, their antennae might just have picked the struggles related to the cost of living, which they know is an uncomfortable conversation so rather than face it head-on, prefer keeping us busy with the elections, firing up our passions and getting us too busy with campaigns to notice that our stomachs are growling in hunger.
However much we ignore the situation brought about by the escalating cost of living, it is biting and urgent, itching to be addressed.
[email protected]| @butunyi