Hawkers are now selling bibles and cooking sticks in local bars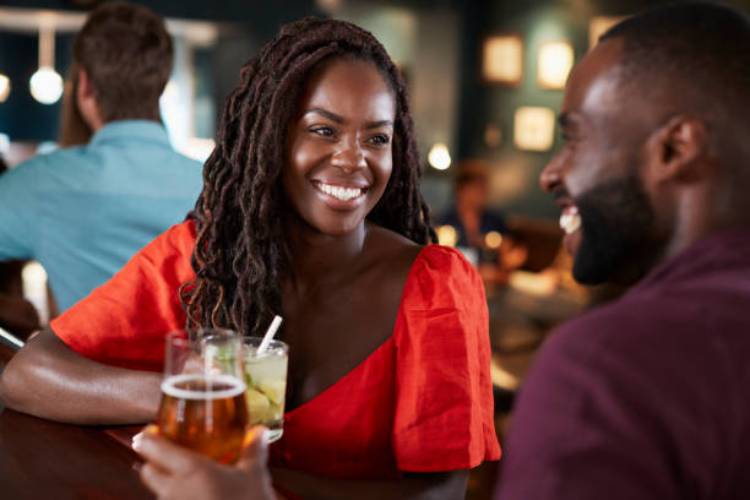 Hawkers are smart souls. They pick their wares to meet the demands of a particular niche at a given time. During graduations, snacks, soft drinks, and wreaths are in high demand. They hawk what suits the mourners, protesters or lovebirds on a date at Uhuru Park. They are flocking local pubs with odd items for the revellers. Forget the underwear, nowadays they are hawking some items in estate pubs you are left wondering who will buy it, but interestingly they have customers in big numbers.
Sample these ten fascinating items;
Cooking sticks
Ugali and nyama choma go well with the booze but preparing the dish is not an interesting undertaking for a boozer out to enjoy his grog. However, hawkers seem to tell him he can do it himself back home if he has a good mwiko. This explains why mwiko is the new item on their list of wares.
Tape measures
You are not a fundi or land broker but the hawker will insist you buy the tape measure in the middle of your boozing. Or buy the screwdriver or a hammer. These are some of the odd items revelers are being bombarded with in the bars.
Furniture
Do you know you can furnish a sitting room from items hawked in entertainment joints? Vendors walk tens of kilometers with coffee tables and seats on their heads, backs or hanging on shoulders.
How kalewa gets home with the fragile glass table is interesting.
Bibles
Tulevis get emotional about God when the booze makes them ecstatic.
At that moment, they ask for tunyunyizie maji song. So, hawkers have realised this. And to cement their faith in the Almighty God, they have decided to sell them the Holy Book even in the 'sin' dens.
Dog chain
In the middle of his favourite kinywaji, Baba Angel is reminded he needs to get a chain to restrain his adventurous dog. "Customer nunua Nyororo ya mbwa" the hawker insists even when waved away. Apparently, the vendors have figured out something new about dogs and their owners who stagger home late. That one of them must be guarding the boma while the other is out during the ungodly hours.
Vegetable seedlings
You live in an apartment or a tiny plot in Kitengela but a hawker insists on selling you some seedlings to plant nowhere.
And you think the guy is an idiot? No. He knows you will remember a farming project your mum is working on in Muchatha.
Or if you tell your wife about a hawker selling seedlings in the bar at Kamakis, she will order you to get them for her mother.
Kamata
You don't cook in your house but in that bar, there are dozens of men living alone and often burn themselves while trying to hold hot sufurias. The hawker knows they need a gripper and not until the night they remember plans to buy one after an ugly incident the previous night.
So, when you wave her away, some of your bachelor friends follow her out to buy and hide it to avoid embarrassing questions or ridicule.
Padlocks
Obviously, your house is securely padlocked as you binge late at night but the hawker will 'sell you fear' to buy another one. You'll say you have a strong one but he will lie to you; "Isikuwe ni ile inawekwa mkojo ya sungura inafunguka?". Worried about your belongings, you will find yourself buying a purported heavy-duty padlock from him.
Windscreen wipers
The only item motorists buy randomly from a hawker is a lifesaver triangle. But the vendors have other plans to make you buy the auto parts in their possession. So, when it rains, they hawk the windshield wipers. Revelers fear driving late at night while it is raining and the windscreen is blurry. They don't hesitate to buy the wipers from a hawker even if they doubt them.
Tummy trimmer
Your kitambi is spreading out each day after swallowing booze and some goat ribs. You have said to hell with the gym but the hawker knows you are concerned about the tummy and weight. So, they have a simple, cheap solution. Selling you an exercise roller or tummy trimmer.