Ngori ya mtaa ni nguo ya Polisi, ma youth mitaani wanalalamikia hii ngori
BLOGS
By Mbusi | May 5th 2022 | 2 min read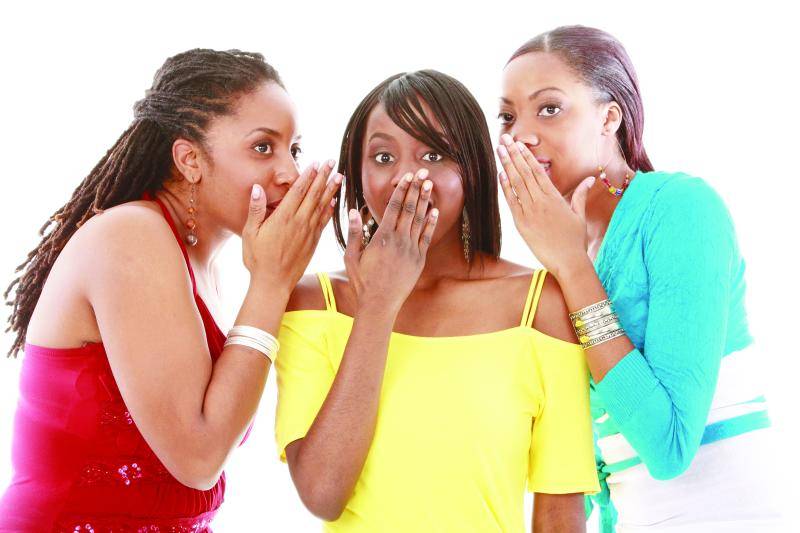 Raaiyah mingi hapa Kenya ni watu wa tamaa; ni watu wakupenda kujilinganisha na wenzao; ni watu wanapenda maisha ya juu na ni watu hawaelewi ya kwamba hatuwezi kua sawa sisi wote. Ndio Kenya iitwe Kenya, lazima kukue na kila type ya mtu; kukue na masonko na pia maskini; kukue na mapastor na pia kondoo zake; kukue na wezi na pia watu wakuibiwa. Yaani lazima kukue hivyo ndio mambo ikue ital na ikue balanced. In short, nataka kusema be who you are, jikune mahali unaweza na mahali hauwezi itisha msaada.
Watu wengi hupenda kijiweka sawa na wenzao. Unapata msee hana kakitu lakini anajifanya vile yeye ni sonko. Akiingia mahali lazima eti kila mtu amnotice na saa hizo akiongea hakuna kitu ya maana anatoa kwa mdomo. Akiona totoise yeye ndiye wa kwanza kumsalimia. Jamaa ananunulia watu pombe kwa bar ndio aonekane anarudisha mkono, na kumbe anaumia umi umi ndani ya mfuko. Unatoana lock unarudi nyumbani kama umejikunja, na kwa bar vile ulikua umejikunjua! Sareni za ovyo; tujikune mahali tunaweza fikia.
Unapata mwingine anakimbizana na jirani yake na hajatosha mboga. Akienda kwa jirani aone kitu mbichi, pia yeye anaenda kuchukulia hiyo kitu. Jirani akidunga njumu mpya pia yeye anakimbia kwa duka za njumu anawai yake. Yaani hataki kuona jirani yake akiwa mbele kumliko. Kitu yoyote jirani anafanya ako bumper to bumper nayo, mpaka jirani akinunua dinga wewe na wewe moja kwa moja mpaka kwa bank unachukua loan ukanunue gari. Ujinga ulioje? Unakimbizana na jirani yako na ako na chedas kukuliko, sare umwehu ujikune mahali unajifikia.
WAHESHIMU WATARAJIWA
Kuitwa mheshimiwa sio kitu mpya hapa Kenya na kuheshimiwa sio lazima ukue uko kwa serikali ama kwa opposition ndio uitwe mheshimiwa. Kwanza lazima wewe mwenyewe uheshimu watu ndio na wewe wakuheshimu. Sio lazima ukue mwanabiashara mashuhuri eti ndio uitwe mheshimiwa. Unaweza kua mheshimiwa kwanza ukijiheshimu na ukiheshimu raaiyah wenzako. Watu wengi sana hawajuangi ya kwamba mheshimiwa sio tu kuitwa na jina, matendo yako inachangia pakubwa wewe kuitwa mheshimiwa. Unaweza kua tu mheshimiwa wa mtaa na uishi vizuri kama mheshimiwa, kuliko uishi ukiitwa mheshimiwa na unaitwa hivyo ndio watu waweze kupata pesa yako. Kwa hivyo ukisikia ukiitwa mheshimiwa, jiulize kwanza wewe ni mheshimiwa type gani.
NGORI YA MTAA
Niko na issue mob sana, na I'm very sure sio mimi peke yangu. Pia ma youth man mitaani wanalalamikia hii ngori. Ngori ya mtaa ni nguo za polisi. Najua polisi wakienda training huko ndio wanapeangwa uniform zao za mambang'a. Sijawahi kuona nguo yoyote ya polisi ikiuzwa Gikomba ama kwa duka yoyote ya nguo, but unapata mtu amenunua kitenge iko na marangi kama za kijeshi unashonesha short alafu unashikwa na makarao eti umevaa nguo ya afisaa, na saa hizo hakuna nguo yoyote ya polisi umesanya ukavaa. Labda hata mtu amekatisha curtain yake ya nyumba akashonewa trouser, halafu anashikwa eti ni nguo ya karao. Kushikwa mtu hawezi kataa, lakini ashikiwe ile kitu inaonekana. Ngori ya mtaa inaletwa na makarao kama hao.