There is more to raising a child than academic excellence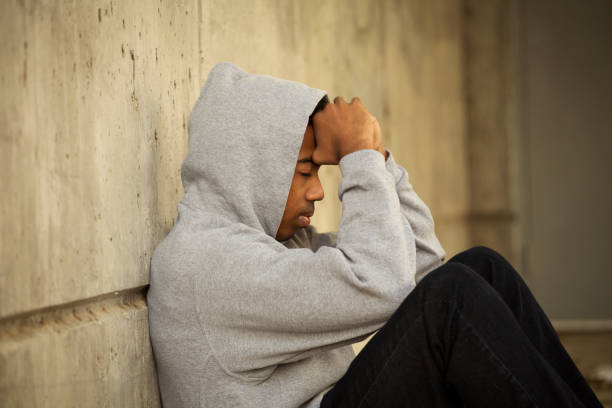 Education is perceived as one of the principal driving forces behind national economic development, the pursuit of higher standards of living and the establishment of a more inclusive and progressive society.
For these reasons, Kenya has continually invested heavily in education over the years. At the moment, the government is pumping billions into the ongoing curriculum reform, laptops project for schools, purchase of free textbooks, free primary and secondary education, tertiary education and so forth.
Whereas there are gaps, there is a lot worth celebrating. More children access primary school than was the case a decade ago. The transition rate from primary to secondary school has improved. There are deliberate efforts to resuscitate technical institutions and vocational training centres. The scourge of exam cheating has been neutered and although the quality of university training remains a matter of fierce debate, one cannot deny that we are doing the best with the available resources. A case in point is the continued ranking of the University of Nairobi among the top universities in Africa.
Yet one can't help shaking off the feeling that there is something disturbing about the Kenyan child, a feeling that poses questions about the future wellbeing of our society.
Heightened sexuality among teens, alcohol and substance abuse, student unrest, crime, depression, and suicide continue to rise at an alarming rate, even as schools post incredibly good exam results. Beyond school, the conduct of young, educated Kenyans on social media is shocking. They are rude, mean, insensitive, tribal and often misinformed. They come across as a poorly read generation with an appalling sense of history and nationhood.
Evidently, academic excellence shouldn't be our main focus as a people and country and it is time we began to look at the life of the child beyond homework, continuous assessment tests, books and national exams.
First and foremost, and this question should become paramount for school principals and boards of management, are the emotional needs of every child looked into with the same vigor academic needs are taken care of? Are there other social issues that school going children face that may require the same or a more rigorous attention than that given to academic brilliance? Is society raising a wholesome child guaranteed to transit into a young responsible and dependable young adult, or are we a case of a society raising a cluster of smart kids who will have no qualms tunneling into bank vaults to steal cash or pirate public funds meant for the sick from government coffers? Are we raising a frustrated generation that will in the long run pass on their despair and misery to their children? Are our children so bereft of problem solving skills, or are we so deaf to the issues that affect them, that burning of schools and harming colleagues is considered the only solution to their problems?
The secondary school student faces a list of pressures and anxieties that may not be directly related to academic performance. First, bullying has morphed into an ugly monster that includes physical, emotional and sexual assault. Form one students are intimidated and tormented as soon as they join high school. Not surprisingly, many children who are bullied are afraid to speak out and in many instances, teachers and school administrations are overwhelmed by sheer numbers, with big schools having as many as 400 children in one stream. Unfortunately, even when these cases come to light, the overriding instinct is to cover up and protect the name of the institution. In most cases, school boards' of management, which include religious sponsors, are complicit. Bullying is therefore endured in silence by most victims, leading to depression, alcohol and drug abuse, and in extreme cases, suicide.
Some of the teenagers going through these and other social challenges habitually isolate themselves from others, lose focus in class and eventually go down with depression. Adults sometimes fail to recognise and understand that the situations teenagers face are very different from what they faced at a similar age. What they don't know is that these issues can destroy the very essence of one's personality, causing an overwhelming sense of sadness, despair, or anger. According to psychologists, the criteria for a teen's successful recovery are: good education, a desire to change, a parent or someone with authority who provides not only unconditional love but also enforces discipline, and a positive environment that is conducive for change.
It is important that competent strategies are used to encourage positive teen behaviour and growth. Mentoring programmes are some of the ways to introduce teens to real life and positive role models. In order to help troubled teenagers get help, guiding and counseling centres should be established and run by specialists. This will encourage these teens to open up to the professionals, without fear of getting criticized or punished.
Apart from the numerous programmes engineered for academic excellence, it is also necessary for schools to establish interactive, effective and child friendly mechanisms that will help teachers identify troubled children and their problems as soon as they arise.
The time to acknowledge that an academic champion with a broken and twisted heart is a danger to self, society and the country at large is now.
- The writer is a journalist