Marriage is not terrible after all, when gossip comes to save the day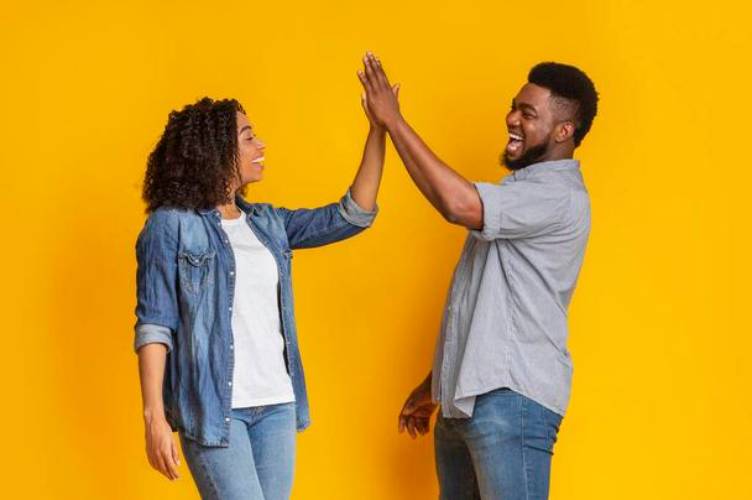 There is no gossip like married gossip. It is sweeter than cold apple juice on a hot mid-afternoon. It is juicier than those Makueni mangoes with the nipple on one end. And it is eternal, like the milk and honey from the promised land.
Think about the most annoying couple you know. Annoying because they had the audacity to find love while the rest of us contend with the scraps. Now, think about the times you've seen them together. If they were not yelling obscenities at each other, then I'm sure they were huddled up, foreheads kissing, whispering conspiratorially to each other like Azimio principals at a funeral.
Well, I have gone undercover, and I can exclusively report that those whispers are usually gossip updates. The couple is attempting to synchronise their various tidbits and make sure they are on the same page. If you pay close attention, you may even see them pretending not to look at the subject of their discussion.
Married gossip is not like kawaida gossip. It is rich and healthy, bearing a sound foundation of history and backstory, embroidered with detail. Married gossip went to Brookhouse International School. It is well-researched and thoroughly documented. Married gossip is a PhD thesis.
When normal people gossip about you, they talk about the scandal.
Someone will simply post to a shared WhatsApp group that you were seen leaving the boss' office late Friday night, and then Edgar from Accounts will confirm that your payslip just welcomed a couple of new zeroes.
Headline: Intern sleeping with boss? Concise. Effective.
The couple, on the other hand, will build the narrative up from scratch. The longing looks, beginning the afternoon after you were hired. The accidental run-ins in the hallways. That one office party where everything changed. The subsequent sneaking around.
Headline: Busty 23-year-old whose nudes leaked on Telegram last year has been sleeping with impotent boss and father of two who paid for her BBL with company funds.
Think of it as a joint effort to write a script for a Naija movie; when a woman shares gossip with her partner, she is creating a world that can then be visited time and time again. She is building her Westeros and its seven kingdoms.
The goal is that at any one time, she can walk into the house, barge in on her partner while he is on the toilet trying to move his bowels and declare, "You won't believe what Kamau told me today!" With only that prompt, her partner would be able to not only identify right away who Kamau was but to be able to pinpoint within three guesses what he said.
Have you ever met your colleague's partner and they knew exactly who you were? "You must be Mike," they will say with a glint in the eye. That glint is the software updating in their brain, pulling out your file and flipping through it. Trust me, they know everything about you. "I've heard so much about you!" Oh, they have. Believe it.
Or you could be in the middle of a conversation with someone, gossip tidbits flying left right and centre, and then you notice them pull out their phone and start tapping away at it. Somewhere far away, their partner has just stopped in the middle of traffic to stare at their phone and laugh.
Many a flailing marriage has clutched those very straws and managed to flap about for a few more years. In fact, the sign of a good relationship is not how often they drench the sheets, but how extensive their collective gossip network is.
If two people can communicate with nothing but looks and suppressed smiles, then those ones might never find themselves in divorce court.
Any time the relationship is flailing, either one of them can simply say, "Unakumbuka yule msichana wa Eliza…?" and that will be better than foreplay. Eliza and her problematic daughter will be the reason the happy couple doesn't sleep facing opposite walls.
Even if the couple was in the middle of a fight. Even if someone had accessed Whatsapp messages and found suspicious ones, if that someone also happened have salacious information that had not been shared, the fight will be put on hold. Maybe marriage is not so terrible after all.