Evelyne Jepkemei: Replace anxiety about religion with thoughtful strategy to promote religious literacy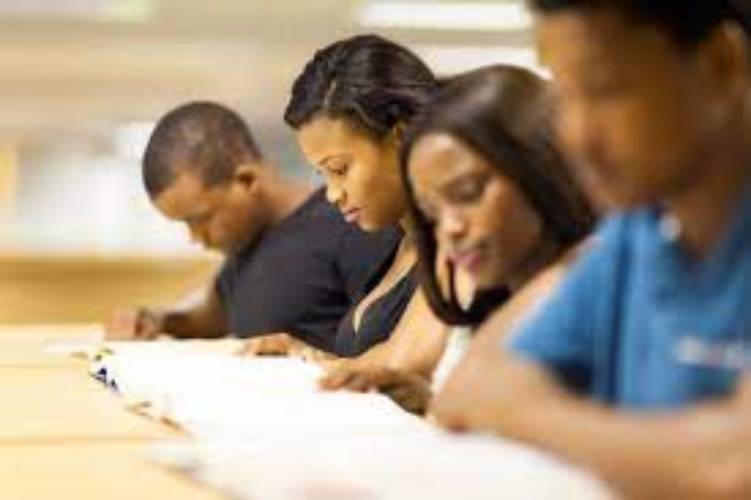 The Constitution of Kenya provides for freedom of religion, separates church and State, and guards its citizens against religious discrimination and unwelcome religious pressure.
However, there has been debate on religion in public spaces in Kenya. There are groups that openly attack religion while some have agitated for removal of religious studies in the education system. While all these opinions are offered as part of freedom of expression, there are certain important factors that must be considered.
One of the goals of education in Kenya is to promote sound moral and religious values. It would be important to understand why religion features prominently in these broad goals of education. Religion, implemented in a context of respect and rationality, provides social support, existential meaning, a sense of purpose, a coherent belief system and a clear moral code. Religious literacy is key to a well-rounded education.
If students are to function as globally competent citizens, they need to understand religion's profound impact on history, politics, society, and culture. They should know basic religious facts and principles and recognise the diversity that exists within each belief system across time and place. Familiarity with central religious texts is also important, and it should be legal to study these texts in public schools, as long as the purpose is educational.
Even though guidelines for religious studies in Kenya do not seem to emphasise religious studies as an educational endeavour, applying them to real-life situations must leave room for interpretation; a judgement call.
Educators, however, find it challenging to balance the requirements of the religious studies for educational purposes and the desire to protect students from unwelcome religious persuasion, with the right to free expression. To better prepare for this challenge, the education system needs to create conditions that allow for regular and sensitive communication about religious differences at school and at national level. That way, if religious tensions arise, they can be resolved more skillfully and effectively.
Religious studies programmes should instill understanding, tolerance and respect for a pluralistic society. When discussing religion in this context, religion must be discussed in a neutral, objective, balanced and factual manner. Religious studies should educate students about the principle of religious liberty as one of the fundamental elements of freedom and democracy in Kenya as provided for in the Constitution.
Schools should indeed teach secular values such as honesty, respect for others, courage, kindness and good citizenship. The fact that most religions also teach these values does not change the lawfulness and desirability of teaching them. It is also appropriate for teachers, in teaching religious studies, to instill in students such values as independent thought, tolerance of diverse views, self-respect, maturity, interdependence, self-reliance and logical decision-making.
Teaching about world religions can also help erase stereotypes of religious minorities and fill a pressing need to reduce ignorance about religion. It is important for children to have a broad awareness about religions if they have to make an informed decision on the religion they would like to believe in and understand it, as opposed to only learning about religion at home.
The argument for children understanding about all religions is that they can have a more logical and well-rounded perspective on faith and religious beliefs so that they can choose to think and what they want to believe for themselves, instead of it being something they are taught as a fundamental fact by their parents.
I have seen a number of Christian religious materials, having been a religious studies teacher in the past and I worry that Kenya is missing the point of teaching religious studies. It would seem, for example, that CRE intends to convert learners to Christianity or deepen the devotion to Christian principals. This should be the role of the programme of pastoral instruction (PPI), which was introduced in the curriculum for that particular purpose to enable pupils acquire religious nourishment according to the devotion of the child.
There are those that have complained that religious studies, especially in the manner it is presented, is indoctrination of children. I would argue that Religious Education is not indoctrination if it fairly and objectively presents alternative facts from several religions in such a way as to allow the student to choose which, if any, religion to believe—this is called Comparative Religious Education.
Religious education as indoctrination is quite common if the learners do not have the ability to compare and distinguish one set of truths from another. Religion is a belief system — or very many belief systems, of course. Children need to know that belief systems exist; they should be taught broadly what other religions teach at the very least.
The important principle here is that kids need factual information from which they can build up a picture of their world. Belief systems do not contain factual information, just opinion. Religious education of the kind that insists on one system of religious dogma being correct and virtuous to the exclusion of all others is plain indoctrination, and is in my opinion what is wrong with our religious studies curriculum.
Dr James Banks, a renowned expert in social studies and multicultural education, states, "The world's greatest problems do not result from people being unable to read and write. They result from people in the world – from different cultures, races, religions, and nations – being unable to get along and to work together to solve the world's intractable problems."
By replacing anxiety about religion with a thoughtful strategy for promoting students' religious literacy, educators are taking a step towards a better world.
- Evelyne Jepkemei, PhD, is an education policy and leadership expert.