Don't marry someone you cannot take to a work dinner
BLOGS
By Caroline Obuya | Feb 7th 2022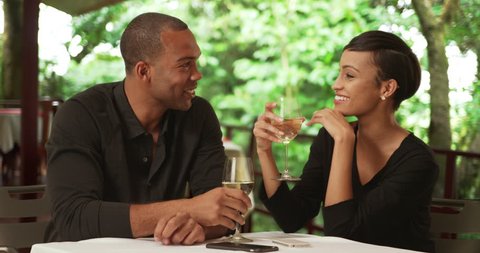 We all enjoy showing off our successes even if in very subtle ways. The most modest of us still look for opportunities to flaunt some form of achievement even if it is a Gucci makeup kit.
On the same breadth, we hide things that make us uneasy – we will confidently hang a new dress on the line but leave our tattered underwear to dry in the safety of the bathroom away from sunshine and the stares of nosy neighbours. But whether we are proud of them or not, human beings can never stay hidden. Our spouses, whether dumb or charismatic are bound to show up around us somehow.
In a generation where the literacy levels in the country have shot up significantly, it is interesting to associate with people who know something beyond their own name and gender. While we do not choose our relatives, we have the freedom to decide who we associate with outside family blood. And, since we already have enough of such persons with brain deficiencies in our circles it becomes utterly tragic to recruit more persons that host empty craniums into the already saturated space – by choice.
Some spouses may wonder why their better halves do not tag them along to any forums that have third parties and require some form of brain engagement. It starts by ignoring the fact that once the initial fires of attraction settle and the loins finally regain stability the flow of blood shifts to the brain cells again and one starts to scan the face again to investigate the true contents between the ears.
It is in this interface of sobriety where the justification of many failed unions lies. While the fall can be punctuated by other reasonable case points to cushion the reality the truth is that one can decide to walk out on you simply because you are a shame to present outside the bedroom and since most life is spent outside the blanket, such a union becomes untenable.
It becomes a source of mockery to show up with a wealthy husband who cannot participate in any discussion beyond their names at a corporate function where spouses are invited. Realising that he has zero awareness about the ongoing contentious political parties amendment bill causing restlessness in the country, your colleagues try to shift to a more comfortable discussion on the one-man-one vote-one shilling formulae for revenue allocation to the counties and its failure points, but this too appears too complicated for him.
So, they quickly downgrade to soccer but again your spouse thinks Nottingham Forest F.C is not a football club. He limply tries to argue that the forest is a good example of the robust preservation policies initiated by the British government. He leaves everyone bothered and you damaged to the core.
While it is said that you cannot cling to a mistake just because you already committed it, it is fair to try to manage some mistakes and cling to them carefully while harvesting the productive vaults of the mistake. In such a case one may resolve to keep away such a spouse from her circle at work and restrict their operations to family space where the children still find value in him as a father.
Naturally the divide in scholarly exposure starts to be pronounced and fights emerge over small things because while the man starts feeling insecure even at the mention of treasury bonds which he assumes is your new European boss at work you on the other hand finds it suffocating to feign respect or even submit to a man who apart from some material wealth cannot even attend a parents-teachers meeting on his own.