Why most politicians believe rules don't apply to them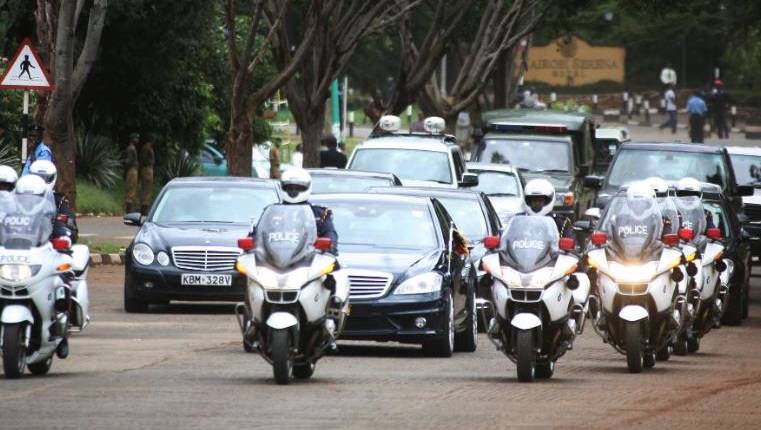 Why do our leaders find it impossibly difficult to play by the rules, just like everyone else?
On any good day, they will clamber onto public rostrums and make inflammatory utterances that they know very well risk sparking tension amongst communities, with fatal consequences. Others will blatantly threaten those in opposing camps against setting foot in their backyards, which they will christen their 'bedrooms'. Yet, when the time finally comes to pay for their bad manners, they still attempt to explain and blame it on others and even have the gall to allege witch-hunting or that the law is not being applied fairly.
Not that the unwillingness to lead by example only afflicts our side of the world. Elsewhere, a leader of government is struggling to defend himself after he was found to have attended parties during lockdown, flouting regulations to control the pandemic. His defence? No one told him that this was against the rules! Never mind that as leader of government, he must have been involved or at least briefed when the regulations came into effect.
Surely, what ails leaders as to not want to play by the same rules they set for the rest of us? Is it arrogance or just plain superiority complex – imagining that they are better humans and, therefore, should not be held to the same standards as the rest of mere mortals?
When it suits them, they will be the first to insist that rules be followed. Like those for ensuring free and fair elections, as if they even intend to follow them. But for their own party nominations, rules will be disregarded.
These are staunch believers of 'do as I say, not as I do'. In many cases, what they do is nowhere close to what they say.
As those in the know often remind us, the law is very clear. It is just that it is often disregarded by those who feel they can get away with it, and this is exactly what ails us.
Many times, choosing not to follow the rules sets off a vicious chain reaction. Watch the chaos that erupt on the road in those times when chauffeured government officials who are not senior enough to enjoy right of way, decide they cannot sit in traffic like ordinary people and, therefore, decide to overlap, harass everyone out of their lanes and break all the rules that they can. Every other ill-mannered motorist follows suit and that is how it all grinds to a halt. No wonder everyone who owns a big car has those coloured flashing lights set up so they can jump traffic like big people.
Staying in queues in public places is not often considered leader-like. Remember the infuriating story of that security official at one of the airports, who was reportedly sacked for insisting that a Cabinet Secretary and his entourage line up and go through security checks, as required by local and international regulations? The miffed Secretary, as the story goes, could not stomach it and placed a call that eventually led to the firing.
Even more maddening is that while the procedure was eventually followed, thanks to the security official putting her foot down, apparently the flight that the big guy and his people were rushing to catch had to be delayed, to wait for them as they got screened. Clearly, they did not see the need to allow time to accommodate these procedures, like the rest of us.
We have normalised these bad manners so much that on the rare occasions that a leader plays by the rules has us all fawning and marvelling at the supposed 'humility'. Like this time a visiting head of state stopped by one of the hotels for lunch and took the queue at the buffet table like everyone else before settling in at the next unoccupied table. Like other diners and hotel staff, even her local aide-de-camp was shocked.
We are not used to our top government people behaving this way. If it was our big guys coming for lunch, the entire restaurant would have been cleared and turned upside down by security people and their sniffer dog before a red carpet is rolled out. All this oblivious of the others going about their business.
After all, they are big boys and girls: they know no rules!
@butunyi