Women are master manipulators when in the wrong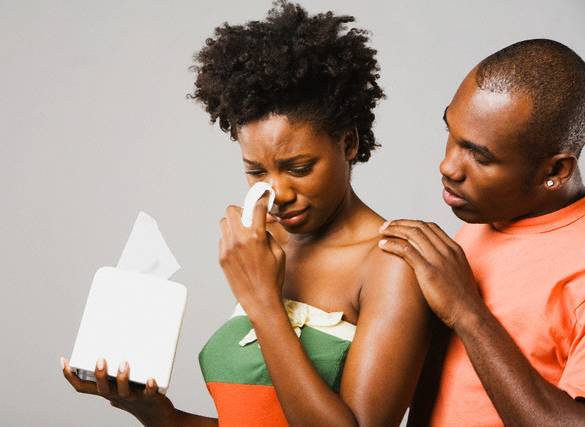 As women, we have learnt that we have just as many rights as our male counterparts spanning all spheres of life from a choice of religion, property ownership, reproductive health and many more.
We have walked through uncomfortable terrain of fear and uncertainty to attain an equal platform where we refuse to be simply seen in the space but demand to be heard.
While it has been a lot easier carving a niche on matters as solid as property ownership and sharing of parental responsibilities we are struggling at what appears to be the simplest of tasks – accepting apologies and mending fences.
As women, we get hurt easily and the range of offences that trigger our anger can be as trivial as a toothbrush left on the table or as major as a significant amount of money sent to our spouses' parents without our consent.
Naturally, because we are the gender that has mastered that art of manipulation we benefit in a lot of subtle ways that we are not about to give away by opening a public discussion that would eat into our areas of control.
Because we know men find it so hard to apologise even for obvious mistakes, we ensure they apologise for everything including our very own mistakes.
The script is such that when we are wronged, we receive an apology and when we make a mistake, we are still able to milk out an apology by calling them the triggers of our actions.
Our tools are as simple as pouting and causing the temperatures in the house to climb to desert levels by simply keeping quiet.
We also have the option of only talking to children and ignoring the man until he apologises for our mistakes to ensure that calm returns. Alternatively, we can reinvent our choir skills and engage in singing all genres of music through and through except when asleep.
The choice can range from sombre gospel that sends chills down the partner's spine to rogue secular tunes that carry the outright message of mockery that is obvious to the listener.
Either way, we are bound to benefit because if the mockery tunes push them to appoint of explosion and they hit us their goose is cooked because the police station is just across the road and there are a battery of crisp brilliant family lawyers waiting to tear him to shreds.
However, because we are aware that the male Homosapien is laden with testosterone and cannot stand staying away from warm thighs for a long time, we simply freeze all operations at the theatre of dreams and it doesn't take more than a few days before the King is on his knees forgiving all our sins, real and imagined and also apologising to us for mistakes they did not commit.