Signs that your man is hitting on bestie, behind your back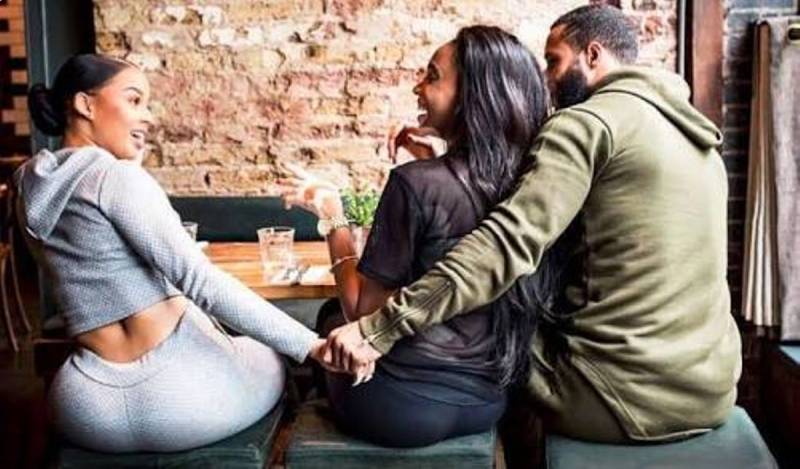 I learned the hard way just how fickle female friends could be when I introduced my then boyfriend to my best friend Joanna. I was excited for Joanna to meet him and hoped that she would like him. I also hoped my boyfriend would like her and we could all hang out together. Well, they liked each other all right.
The problem is that I later came to find out that they liked each other a little too much. I don't know exactly who came on to who, but I started to notice a lot of shady behaviour on my boyfriend's part. Up to this day, they both insist that nothing questionable ever happened between them and they were just being friendly with each other. But I know better. I have also been the friend whom someone's boyfriend came on to. From my experiences, here are a few signs to look out for if you suspect that your boyfriend has a crush on your friend:
He asks you to invite her when you make plans to go out
At first, I didn't think it was fishy that he wanted Joanna to hangout with us when we went out. She was my best friend and an important part of my life and I thought he was taking the initiative to get to know her better. However, I noticed after a while that we rarely went out just the two of us. He was always insisting I invite Joanna and she was always happy to tag along. They never acted inappropriately or anything like that, but it was weird having my best friend on my dates all the time.
He gives her a little too much attention
When we went out, I felt that he spent a lot more time talking to her than to me. It started to look like I was the one who was third-wheeling. And it is not like they had a whole lot in common. They would just talk about random, everyday stuff. They would try to include me in the conversations, but I could see that his focus was mostly on her. He would ask her questions about her life or ask for her opinion on certain issues, all while completely ignoring me; his girlfriend.
He talks to her on his own
The turning point that made me stop and reevaluate the situation was when I found out that he had been communicating and even spent a whole day with her on his own. First, I was shocked that they even had each other's phone numbers. I had never given him hers, neither had I given her his number. So, it turned out that she needed help with something and she called him and they ended up spending a day together. I didn't know about it until weeks after. She told me about it because she was in a bit of a mess but she never mentioned that it was my boyfriend that helped her. She just said 'a friend'. I found out when my boyfriend told me weeks later. That was the proverbial last straw that broke the camel's back. I ended things with both of them.
He compares you to her
This happened when my friend's boyfriend was hitting on me. My friend was a bit of a party animal and her boyfriend wasn't too thrilled about it. I was the more mellow one who preferred quiet nights in. I also had my life together with a good job and many hobbies. My friend's boyfriend couldn't stop singing my praises. He was always telling her, in my presence, how she should be more like me. Needless to say, things got pretty uncomfortable pretty fast.