Our leaders' rhetoric after tragedies is self-serving, unhelpful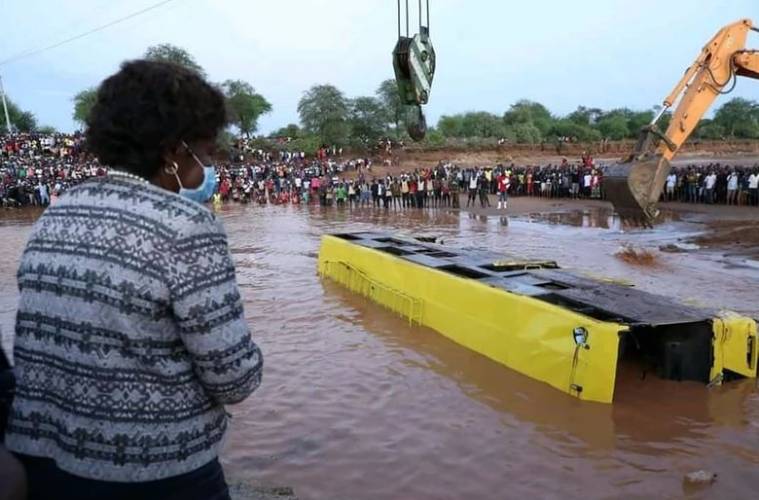 Whenever disaster strikes, our leaders are quick to send teary messages of condolences to the bereaved and fervent wishes for quick recovery to the injured. Conveniently, they rarely pause to reflect on how they could have contributed to the deaths and injuries.
If they really cared about the casualties, like they would like to make it look, then would they not have done something to avert whatever happened? Anything done after the act is self-serving and not too helpful to the departed and their kin, as lives would have already been lost needlessly. Preventing the sadness is more beneficial than attempting to share in it.
Like the recent tragic Mwingi accident. For starters, leaders of both the county and national governments stand indicted for the tragedy. Even as they join in mourning the departed, they should bow their heads in shame for their acts of omission that brought us here in the first place.
How did they watch the ticking timebomb over and over, but still failed to fix it, even when it was in their power and reach to do so? Not being aware of it is not an excuse, since securing the safety and welfare of citizens is part of the responsibility that comes with holding an office. Plus, in this particular case, there were countless complaints about the killer bridge, some making it into the news, peppered with promises to fix it. Yet, no one bothered to remedy the situation until it was way too late, and disaster had finally visited upon us, and many lives lost.
Of course, no one will ever admit responsibility. Instead, politicians will treat the accident more as an opportunity for visibility and scoring cheap brownie points – scrambling to see who shares public condolences first, who makes the fattest donations towards the funeral, which they obviously will not dare miss, and roadside declarations about footing hospital bills. At the funeral service, they will jostle for an opportunity to speak and throw brickbats at their opponents; and off they will go hunting for the next speaking opportunity.
In other parts of the world, when such disasters that could have been averted happen, those in authority swiftly step aside. Not in our part of the world. Here, no one will dare take responsibility and step aside for failing the same people who elected them. Of course, we have normalised this kind of bad manners, hence no one sees the need to take responsibility.
That is how mediocrity continues to thrive, and bridges continue being used even without guardrails. Many times, such bridges never had guardrails right from the time they were constructed, yet authorities looked the other way and cleared the works as complete and fit for use. Or they were set up alright but once upon a time, some greedy scrap metal merchant removed the rails and walked away with them. Now, such are the merchants of death, who do not mind leaving lives at risk as long as they get the rails or manholes for the next sale. Safety be damned, their profit comes first.
And the neglect lives on. The same way roads are built without footbridges and we wonder why they have notoriously high carnage. No one cares – neither the users nor those whose job it is to inspect public facilities and make sure all safety standards are adhered to. When disaster strikes, they will be there shamelessly pledging to construct a bridge in record time, as if it will undo the losses already suffered. Not that anyone intends to construct it any way – it is destined to remain an item in campaign manifestos.
Similarly, no meaningful effort goes towards strengthening our disaster response and management to avert deaths when calamity that cannot be averted strikes. A mine collapses and rescue efforts are greatly hampered. Blame for this, too, stops at the doorstep of the leaders and decision-makers.
Until responsibility can be apportioned where it belongs, people in authority will continue looking the other way instead of keenly ensuring the safety and security of all. And lives will continue being needlessly lost.
@butunyi