Do men who take part in 'No shave November' even know what it's for?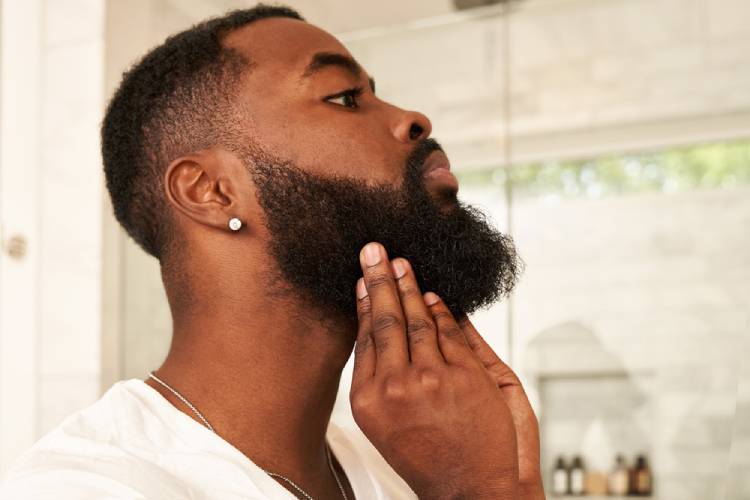 Last Saturday I was shooting the breeze at our local with my uncle as we waited for our tumbukiza to be served. We were joined by Kamaley my cousin, who had a pouting lady in tow. Giceeri, our host, eyed the girl with obvious dislike, which I suspected had to do with her ample derriere that could cause an eclipse. Giceeri was once the unchallenged beauty across our ridges.
Kamaley donned this scruffy beard that made him look like a homeless hobo. He must have missed the memo that the scruffier your beard is, the sharper you have to dress to compensate. At his age, it's not clear whether he is growing a beard to reclaim a manhood that's disappearing fast, to woo millennials or both.
Every other minute, the girl stroked the beard, calling him 'Bebs'. Kamaley would dip into his pocket and flash a brown note for the waiter to bring expensive drinks for her.
'What's that beard for? For taking to your in-laws as dowry?' My uncle started the fight. Suddenly, the air got so taut that you could hear a sot wheeze phlegmatically.
'It's' No Shave November', aren't you aware?' Kamaley retorted, beaming like a city dandy. Then he explained how every month of November, men across the world let their beards flourish to raise awareness on prostate cancer and general health amongst fellow men. With each sentence, uncle tightened the grip on his sharp machete. He kept quiet to tell Kamaley he had said nothing worthwhile so far. 'The beard is a symbol of manhood', Kamaley went on, entangling himself in contradictory mumbo jumbo about the no shave nonsense. 'So, because Gicheru and I never shave, is it always November for us?' Uncle posed to the young man. Who stared at his drink with no answer.
'Tell us, apart from growing a beard, how can men avoid getting prostate cancer?' Uncle shot again. Again, Kamaley was clueless.
Presently, Gicheru stormed in, smelling of cow dung, seemingly coming from treating a cow. Gicheru doubles up as our resident breeder, herbalist and vet all rolled into one. He took over the debate and explained that men can avoid getting prostate cancer by avoiding mzungu food that Kamaley and his girl were munching from a box. Kamaley squirmed uncomfortably in his seat.
The other way, Gicheru averred, was by taking a regular helping of herbal concoction he makes from 'mukawa' tree. Which he alleges, cures anything, from loose bowels to sore throat. Finally, Gicheru added with a naught wink, a man should keep his nuts empty to keep that disease away. The men, despite most of them being seemingly past baby making age, cheered Gicheru for his adeptness in men's health matters. In a minute, his table had beer that could float a small boat.
'What about us who don't have wives?' One skinny chap with a face that looked like a roadmap to every dirty sheeben in the county asked.
'It's money that you lack, son. Not a wife', Another celebratory cheer for Gicheru rent the air.
'Bebs, si we leave,' The girl told Kamaley who was now sulking after failing to explain what 'no shave November' is all about. Finally, she led him out, much to our chagrin.