Peaceful demonstration rarely brings about change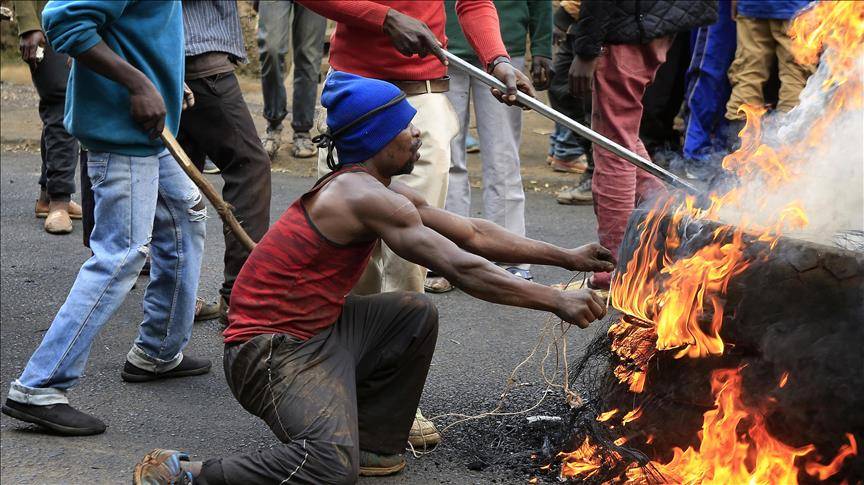 The expatriate comes from a country that hasn't had a formal civil war since the middle of the 17th century when some plainly-dressed Republicans fought very violently against some very fancily-dressed Royalists.
The whole fiasco ended when King Charles I – an arrogant swine, who believed that God had ordained him king – was beheaded at the orders of, among others, Oliver Cromwell, who became the Lord Protector of England for a few years when England briefly became a republic.
I'm personally on the Republican side of English history.
The myth of English history is that much of the country's rumoured democracy stems from this historical event and that all Brits became eternally contented with their lives as soon as Charles was decapitated.
As it happens, Brits do still bicker over all sorts of things. The two main political parties, Labour and the Tories despise each other, and if the country didn't have checks and balances, there would be daily political murders.
But those checks and balances, and venues for people to air their grievances, do generally exist, and so today's antagonisms rarely escalate into beheadings, let alone of the present Queen who, in her nineties, probably doesn't need her head removed.
In much of our region, civil strife and conflict of various types are a little more common, and although across the whole continent there were some hopes that coups, civil wars and autocratic leadership had disappeared in the late 1970s, these things seem to have returned with a vengeance.
I needn't list the East African countries which, on and off, have endured conflict from the 1990s onwards: Rwanda, Burundi, Uganda, (South) Sudan. Even Kenya has had its serious post-election violence, and Somalia has remained fundamentally ungovernable for ages.
And now Ethiopia, a country with a president who once won the Nobel Peace Prize, has descended into a gruesome conflict in which many have died and many more might.
The expatriate is, therefore, very disappointed in his home country, Britain, convinced as he is that we need a little more passionate violence there. Britain has too many passively polite demonstrations, in which the elderly and the young walk together down streets eating sandwiches and chanting slogans such as, 'Be kind to cats!' This is altogether weak and unsatisfactory, and it's high time that Britain started massacring the Upper Classes again.
A Kenyan demonstration is a proper demonstration: burning tyres, impromptu road barriers, burnt-out cars, and cops with various weapons pitched against demonstrators who equally have their own missiles.
Fortunately, there is hope for the British expatriate. The UK's housing crisis and economic decline, combined with massive climate change, mean that in a few decades even that country might have proper civil strife as the population rages.
After all, any disruption to the British weather means that Britain's only source of conversation (whether it will rain or not today) will dry up and, as we know from the current state of the world, when you can't talk you turn to violence.
Don't hesitate to demand DNA test
Why exactly is it so bad to want to commit yourself to a child that you know for sure is yours? Why do we frown at the notion of confirming paternity?