Marriage is neither an achievement or a career, ladies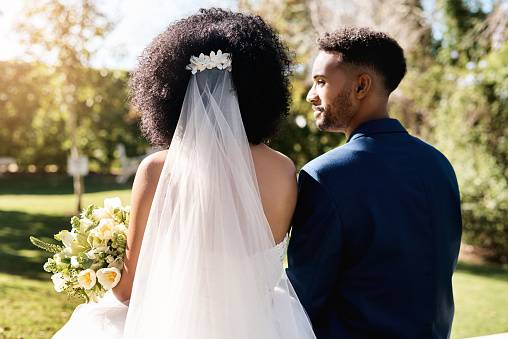 Nothing is as soothing as having one's cake and eating it.
Arguably, we women owing to past injustices in a society that is largely patriarchal broke into a comfort zone where enormous state and non-governmental resources might have been marshalled to ensure our protection.
It has been a season of many wins for us. While enjoying the fruits of the new dawn, some of us have failed to also pick the crucial message that it is obligatory to our course to work hard and merit the equality we demand, that being female isn't enough to bring to a relationship.
This faction of folks wants to have their cake and eat it. They want to continue being trophy wives whose claim to a career is beauty and sex.
The liberal woman who represents true female emancipation keeps screaming at us to get up, go out and do something, yet the average Mary wants a free combination of being the agrarian woman that hides behind the old cover of being weak while thriving in the trappings of modern independence.
That marriage is not a career is something that has been repeated severally. We must continually remind ourselves that this is a union of two consenting adults who agree to come together to form a family and work towards a common goal.
Each partner contributes to the development of the family emotionally and economically.
The financial aspect is what some of us would rather ignore and hope that in the event that the partnership fails, then the judicial system will conspire to reward them with at least half the estate for participating in the marriage in quasi status.
We even have the audacity to cite sex as our contribution to the man forgetting how many nights, we had toe-curling orgasms that literally lifted us beyond cloud nine.
Because we have embraced the western social ideologies and social formations we have to also be ready to deal with the consequences one of which is the high rise in cases of separation and divorces.
Girl child has to therefore internalise the reality that marriage is neither an achievement nor a career. If we bring nothing into it, then we can't expect that in the event of a collapse, we should be entitled to strut away with half of the empire to enjoy with another man just because the universe has a duty to protect us.
That grace period gifted to us in form of transition is fast fading because while for quite some time we have thrived on the prevalence of toxic masculinity, the men are now agreeing to shed that hard edge off and fight for what is rightfully theirs.
Previously, the male ego would have never allowed them to go after property that the woman had left with. It was even harder for them to admit it was the woman who had left and not vice versa.
But today, they are happy to put up a fight to protect what is theirs and let the next man who takes the woman work too. It is no longer shameful if a woman left for another man. It is normal that she was bound to pair up after leaving and men have become more accepting.
The men are also coming to terms with the fact that there is bound to be a better man out there be it in sexual delivery or material status, that it is up to the woman to make a conscious decision to stay or conform to the natural hypergamic forces to seek better.
What we however ought to be alive to, is the fact that in order to build a foundation for a bargain at the exit interview we have to bring something to the marriage beyond beauty and sex.
Pretty soon, the smartest lawyer will be at pains to defend us on grounds of being housewives and putting the quantifiable measure on how much the court should allocate us for washing plates and cleaning babies' poop for say, eleven years.
We should be worried that with the men fast heeding to the call to shed off toxic masculinity our defence lines as being just women and vulnerable is shaken.
We, therefore, have to challenge ourselves to be more than just pretty faces with warm bosoms.
Accident cost me my wife, livelihood
After seeing that I had been incapacitated and that I was no longer able to make daily bread, my wife simply packed her belongings and went back home.