Give children a break, corporal punishment does not solve everything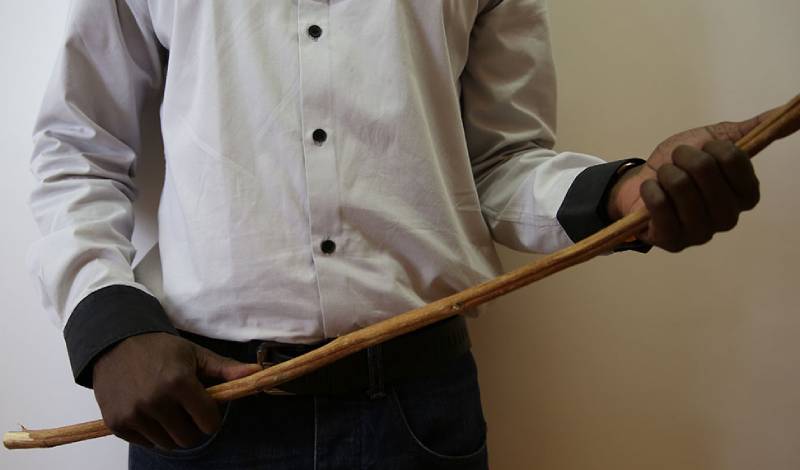 We are not the same. Not because of skin colour, but also because of it. The only thing humans share is the colour of blood, and even the hue of red varies in different people. Some people are as timid as a hungry dog while some are as feisty as a poor man who just won the lottery. Besides our varied personalities, behaviour is determined by geography. A feisty person in a small village in Lodwar will not have the same brand of feisty as a New Yorker.
There is geography, and then there is the generational issue. How our children behave cannot be similar to how we behaved as children. Evolution is like the earth, ever on the move. Each generation of parents is bewildered by how their children behave, because they never behaved the same, cannot understand why they have to behave differently. Each generation of parents refuses to learn from the previous generation of parents, allowing themselves to be shaken by the audacity of those they birthed. When you are at the top, you are unable to comprehend the ways of those at the bottom of the axis.
The stubborn seldom thrive when removed from their comfort zones. They set themselves up for embarrassing failure. I met such one in London. Years later, I still wonder if he finally accepted that his days as the ultimate alpha ended when he moved his family thousands of miles away from his territory. Did he finally appreciate the law of the jungle, that even lions roar differently when they step out of their territories?
He moved to London and still expected to live like he did, in good old Thika. Nothing wrong with Thika – it's just not London, and not necessarily in a bad way. He was determined that his family would maintain the so-called African values. He beat his children for punishment (bad, bad idea). He had strict curfew times for them (good idea, on paper). They were not allowed to hang out at the mall with friends (those kids could be intimidating). No talking back to adults (what's wrong with kids of today? So gobby!). All that sounds ideal, over there in Thika.
It worked very well, for a while. His became the family to envy by immigrants who had lost control of wives and children. That was until the children got an influx of teenage hormones. Combine that with peer pressure and government backup, and you have a recipe for a disaster. His teenage daughter arrived home an hour after the stipulated curfew, and she was chewing gum as the father frothed at her angrily. Then she mumbled something about children's rights, and called the police on him. A physical and oral battle ensued. Predictably, he lost, not just the battle, but the war.
Closer home in my neighbourhood, early in the morning as many of us walked our children to their various school buses, drama broke. A child did not want to go to school and was rolling on the dirt. For some time, she had been claiming stomach aches, ones that no doctor was able to treat. She would manage to look convincingly unwell. Several times, her parents would be summoned to pick her from school.
We knew about it. We were unanimously torn between believing the child and disbelieving her; all evidence was pointing towards faking it. Beat her, some said. Take her to a psychiatrist, others said. Take her to church for prayers, the religious ones urged. Find out if she's being bullied, the sober ones advised.
The 'beat her' brigade was loudest. To them, the child was spoiled. Perhaps, they were right, that she just did not want to go to school, but how is it that none of them wondered about the why? A child who had been attending school without a fuss suddenly starts throwing huge tantrums, and the solution is violence? Most adults are traumatised (they will not admit to this) because they grew up with parents whose solution for anything out of the norm was violence, now they want to bequeath the trauma. Are we incapable of learning from others' mistakes? Are we too lazy to look for new solutions to suit geographical and generational changes?