We shouldn't have allowed nurses to flop exam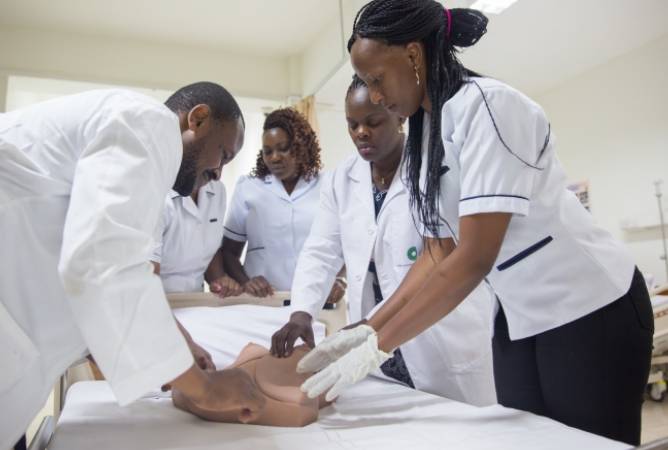 Fluency in language is not necessarily a measure of intelligence or capability in a given skill but it is an important enabler.
For any work that involves human interaction, it helps when both parties can engage and understand one another. This is why those in the know say machines can never replace humans completely, the technological advancements notwithstanding. Some professions will still require a human touch for the foreseeable future. It is even more critical for sensitive ones such as healthcare, where a conversation is key in accurately sassing out a diagnosis and offering a life-saving prescription.
Of what use would be state-of-the-art health facilities that keep coming up, sophisticated medical equipment and ample stocks of drugs and consumables if patient and medic cannot engage and understand one another?
Language barrier can undo all other benefits of investing in healthcare. Of course, the alternative in circumstances where language does not flow would be to get a translator into the triage and examination room, however it not only adds another layer of bureaucracy in the communication chain, but also breaches the privacy of the patient.
Thus, questioning why a medic would need to ace an English test as long as they are professionally qualified to practice, misses the point. A reasonable understanding of the common language is non-negotiable for anyone intending to work in places where it is mainly spoken.
Forget the greener pastures beyond borders, for a moment, even. In today's globalised world, it is unsurprising to find individuals who can only express themselves in a foreign language, even in the remotest of places. How would they access healthcare from those who do not speak in a language they understand?
Then again, why would medics who have gone through tertiary education delivered in English as the medium of instruction, still need to have their understanding of the same language assessed? Isn't the end of high school grade in the language sufficient proof of their adeptness, together with their passing medical school, taught in the exact language? Surely, this is enough English to communicate in.
That after bagging all these credentials, most of the examined health workers could not pass the said test, begs many questions. Clearly, with such mass failure, something must be amiss with the test or the manner in which it was administered. Was the level given a bit too advanced for the medics than what is intended? Or is it one of those tests that have a pre-determined pass rate in any given cohort?
Be as it may, qualified and practising medics having to take such a test as a pre-requisite for landing a job elsewhere in the world is a tad disconcerting and an unnecessary hurdle.
Perhaps, those who negotiated for the opening for the medics to get these opportunities in other parts of the world should have insisted on some reprieves and concessions being thrown in as part of the deal. Stories have been told of foreign blue-collar workers, legally allowed into the country as part of mega road construction work who can barely communicate in English, the official language of communication, or even Swahili, the national language. These are obviously the machinations of shrewd negotiators who, cognisant of the situation their people in, squeezed out all that they could from a deal. It is not enough to land greener pastures but to also ensure that they come with as minimal hurdles and roadblocks as possible.
However, with the current circumstances we are working with, if the said medics chose to submit to the test, isn't it a fair expectation that they would put in the work to prepare for it? After all, they are the ones desirous of the job in those jurisdictions and, therefore, have the ultimate responsibility to work hard to meet the set requirements, including reading up and revising for the tests. Those in the know claim that the test is done globally hence no reason not to ace it.
All said and done, we must never lose sight of the bigger picture. It is about taking care of our national interests. If we cannot get a quiet way of circumventing and dealing with the unnecessary hurdle, neither does blabbering about the high failure rate of the language test help the cause.
@butunyi