Gone are the days when drinking buddies could disagree with decorum
BLOGS
By Uncle Gil | November 2nd 2021 | 3 min read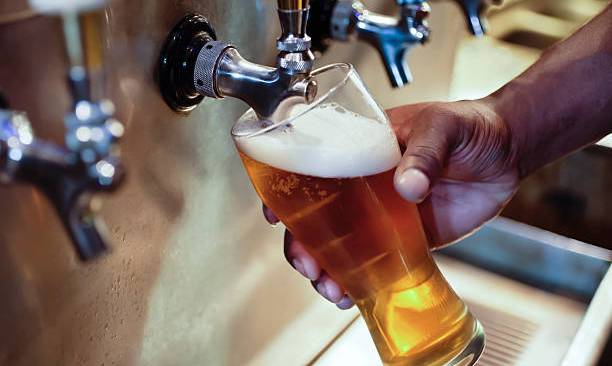 If there's something we have lost as a generation, then it's the folksy banter that men from the older generation used to bandy around.
We can no longer differ with decorum. We can't crack jokes without fighting or brandishing guns at each other.
Not so with my Uncle and his friend Gicheru. Now, Gicheru is our clan's master brewer.
When old Jomo was at the helm, Gicheru was doing his stuff, keeping throats happy. Moi came in with his stringent crackdowns on native liquor, but Gicheru survived. Kibaki came along and Gicheru increased his production to cater for boda boys. Now that Jomo 2 is at the helm, he is still at it.
In short, Gicheru has brewed his own brand of muratina through the tenure of four Presidents. And several OCSs, none of whom has ever managed to arrest him. Tough clansman if ever there was one.
It's a Saturday afternoon and we find Gicheru sitting under an avocado tree, half dozing, half concocting a winning formula for the coming orders of muratina for the next festive season.
A keg of aromatic amber liquid lay at his feet like a fat ram.
He clears his throat-upon which mama watoto appears with several cups. 'The owner of the home says we drink', Gicheru tells uncle.
In spite of his lordly mien, he acknowledges that his wife owns the home. The two men, after performing an old rite of blessing ancestors with the brew lest break our legs as we stagger home, pour out some drinks.
'You heard how it went?' Gicheru starts a story in his usual cryptic way. You need a degree in coding to decode what these two geezers talk about.
'Ummm,ummm' uncle answers in monosyllables, which only communicates to Gicheru but not me.
'Ha! You put too much sugar in this brew!', Uncle protests. 'Why don't you remove it?' Gicheru shoots back.
After some pregnant silence, Uncle protests again.
'This bee, what is it doing in my drink?" He is obviously plastered. 'You put it here for it to sting me in the mouth, huh?' he asks.
Gicheru takes a swing of his drink then wipes his lips with the back of his hand.
"So that you stop chattering like a market woman," Uncle chuckles.
Presently, the bee gets stuck on his beard. Gicheru asks Uncle why he keeps such a bushy beard. Uncle answers him that it is for taking to his in-laws as dowry. As the night wore on, the two increasingly get adversarial, until it's clear a fight would break out.
Later, Gicheru presented the bill to Uncle, who squinted at it, then hurled unprintables likes spears, into the night. Brandishing his machete mortally at Gicheru's chest, he swore that he won't pay him a dime for his over sugary beer-which came with bees on it.
With that, he staggered into the night, his machete glistening in the moonlight like a knight returning from a glorious crusade.
The following morning, Uncle gave me money to take to Gicheru-plus the hind leg of a goat he had slaughtered earlier.
'Take this to Gicheru. That man will die only if I am on a journey'. Amongst our people, that phrase means that one can do anything for that person.