Ethnic stereotypes will be the end of us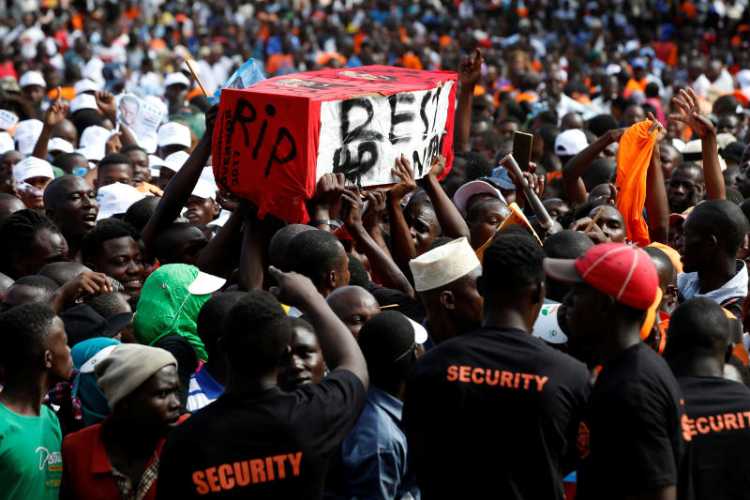 Comedians and politicians in this country have one thing in common: an insatiable propensity to stand on, and attempt to benefit from ethnic stereotypes and profiling.
For them, any statement related to this is fair game, consequences be damned. They will say to crowds whatever comes to mind, as long as it gets people to laugh, for the ones who earn a living from being funny, or to appeal to their ethnic passions and deliver some mileage for the political types.
Many comedians in this country have had a lucky break and gone on to build a name from imitating accents or relating stories of mannerisms supposedly exhibited by different ethnic communities. Of course, the fact that this ends up gaining popularity for them also says something about their audiences and our taste for their brand of jokes. On the flipside though, this also has the, mostly unintended, effect of beginning to condition us to believe and perpetuate some of these ethnic stereotypes that are spread in this manner.
It is even more invasive with the politicians. For them, it is not about spotting and cracking jokes from supposed mannerisms and habits of different Kenyan communities. They will make all sorts of inflammatory claims and pronouncements about them.
Like the politicians who were captured on video that have been doing the rounds lately and even made it to television news, shamelessly perpetuating an us-versus-them thinking amongst the public, sowing seeds of discord and tacitly fanning animosity. In one of the unfortunate videos, one had the gall to tell a political rally that the presidency would be the exclusive possession of a section of the country in the event that their candidate wins. In a rejoinder, another politician went on and on how this and that community has been forcefully living 'in our houses' rent-free in this city ever since the unfortunate days of post-election violence. This opened the floodgates of counterclaims and defences that are still flowing, as we speak.
This is how ethnic embers get fanned to the point of bursting into flames that could consume an entire country, if our own experiences and others nations' are anything to go by. Inasmuch as the politicians could claim that they were speaking in jest, one would never know the extent to which this gets taken to heart by their supporters and how it makes them feel and the action it could inspire now or in the future.
Remember, whether or not the unfortunate spate of post-election violence over a decade ago was premeditated or spontaneous as claimed by different schools of thought, it took conditioning through such reckless statements for people to turn against their neighbours. The politicians' claims, delivered in finality, risk doing exactly that.
Alongside being sponsored and armed, the goons were probably radicalised over time as well, as to view other communities in a certain lens. Otherwise, conscience and relations nurtured over time would not allow them to blindly follow commands of their favourite politician and other merchants of violence as to cause harm and destruction to their neighbours.
This is the exact slippery slope the politicians seem to be pushing us down. Their careless statements risk beginning to radicalise communities against others, which is a recipe for disaster. Coming in a high voltage electioneering season, the rhetoric could get a decibel higher and a lot more reckless as days go along.
This worrying trend needs to be nipped in the bud now before it escalates and visits disastrous consequences upon us. That other politicians from the same camp as those uttering these careless statements have the guts to defend and try to explain what they 'actually meant', is disturbing. Even more worrying is the fact that the leadership of their parties, in whose presence all these were uttered, do not consider this matter important enough for them to condemn in public and private. For them, it is all part of the game of politics.
National cohesion is a continuous project that requires the contribution of all of us. Whereas there are laws and institutions in place to check hate speech and its consequences, it also requires discernment as to know the trouble that reckless statements relating to ethnicity could land us.
[email protected]| @butunyi