Parents, don't use your kids to right your own childhood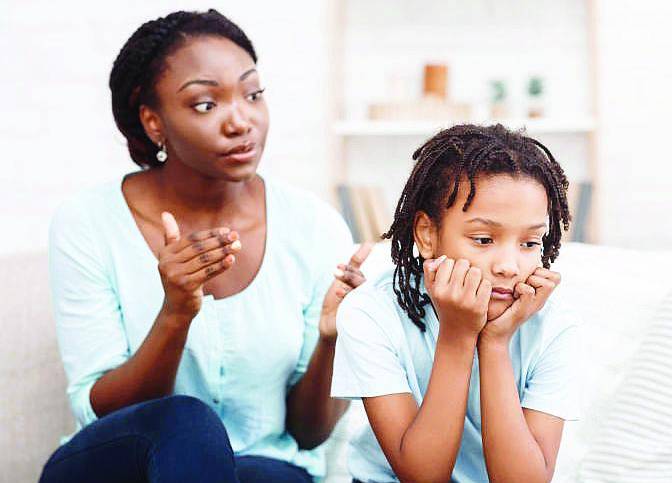 Children are special beings. They are little, precious things that should be loved and cared for. They deserve the best treatment. God did not bless you with them to test you. They are a blessing. They have not been given to us to correct our past mistakes.
They are not specimen to be used in some causal-effect experiments to determine a favourable outcome. You call your child a 'mini' you and you want to use them to relive your life and correct your past mistakes.
They are not a miniature version of you, they are unique people with just a half of your gene combination. Let them be. Allow them to walk their own paths and make mistakes. You can guide them- that is your responsibility- but you should never box them into choosing what is good for you.
They say what an old man sees while seated is what a child cannot see when standing.
While this validates the wise counsel adults offer to their children, it does not fully justify our attempt to stop children from making mistakes and living their lives to the fullest.
We want to use them to achieve goals that we were unable to realise and in the process, we stunt their own creativity and growth.
We try to right all the wrongs we think our parents made in bringing us up. We forget that times are changing and what might have worked, back then, is not necessarily relevant in the near future.
We also fail to acknowledge that the skills our parents equipped us with have honed into the perseverance and tenacity we demonstrate during tough times.
Their tough love ensured we were not rolling in bed when the sun was up.
Because of the chores, our parents forced us to do, we can now survive in some of the hardest conditions.
We may not necessarily have achieved the goals we had in mind, but we turned out to be reliable adults, who can feed on sukuma wiki and ugali for a week without sending SOS.
Sadly, we have given our children so much freedom. We don't supervise them.
Junior can wake up anytime he wants, after all, he is a hardworking boy.
While the teachers nurture their brains, we do nothing to build responsibility and resilience in them.
We no longer bond with them, instead, they are obsessed with Netflix or the PS4.
House chores are punishments that we reinforce when they have not done well in school or when they take too long watching movies.
We are pulling thorns from roses and presenting our children with an easy and effortless life that may work against them in future.
Allow your children to explore their passions whilst guiding them to be all rounded. In our pursuit of wanting the best for our children, we may end up creating unhappy and disillusioned adults.