Sharing phone passwords is the ultimate true test of love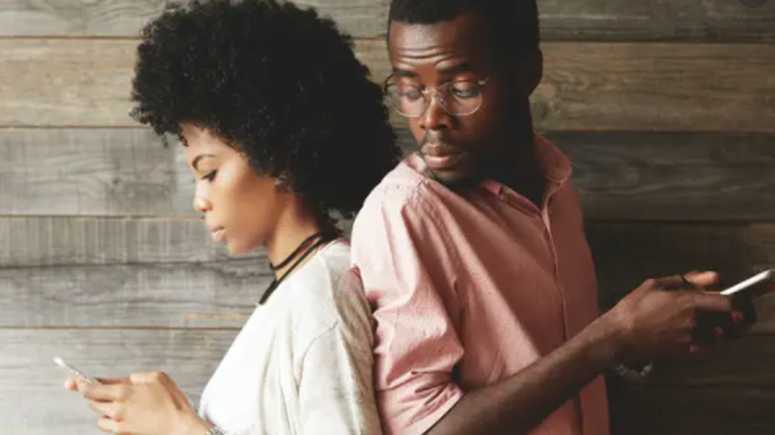 Life was much simpler in the 80s and the 90s when the only phones were office phones and the public telephone booth that served the entire neighbourhood.
Lovers had to come up with ingenious ways of communicating, which sometimes involved sending younger siblings with letters they hoped the 'mailers' were too young to comprehend.
Relationships were never secret since they involved several go-betweens who would be tasked with relaying information.
Long-distance relationships that involved communicating over the phone were not saved from this lack of privacy, especially because there was no chance of taking the phone away and speaking in the privacy of your room.
When such calls came through the estate telephone booth, you would rely on the shopkeeper next door to send for you and when you finally took the call, you would be sure they were eavesdropping on your conversation.
She knew when you were fighting and when you made up. Even though she feigned indifference, she knew how many people you called and could even place them in the hierarchy of the most loved to the least cared for.
While the advent of mobile phones may seem to have solved the issue of privacy, it has also brought its own setbacks. Mama Njuguna, the shopkeeper, no longer has a chance to listen in to your conversation and you do not have to pay your little sister to run errands for you.
On the contrary, you can call and send messages as frequently as you want and to whomever without anyone interfering with you. You can sit in a crowded room and smile at your screen as you chat with four different people in one go.
Further, phones come with infallible passwords which ensures that all your communications remain private.
Flirting has never been made easier with all the resources at our disposal. A catchy phrase from social media, a beautiful quote from a book we are reading online can be edited and sent to numerous recipients.
Our phones give us a godlike status as it enables us to block all our exes from viewing our posts while at the same time restricting the audience who can access your daily status.
Our lovers are happy when they see themselves in our daily social media status but they never stop to think if perhaps they are the only viewers. These gadgets that we value so much carry deep and ugly secrets of ourselves- deceit and unfaithfulness continue to thrive in this era as new apps are created daily to increase security measures.
We no longer carry our phones to the washroom for fear of our partners reading our SMSs. Instead, we confidently leave our phones on the table because we know literally every application in them will require a separate password. Our passwords are no longer simple numerical that is comprised of his and her birthdate. Instead, phones now have additional security measures like fingerprint and face ID.
Yet, we ask ourselves why all this is necessary for two consenting adults who have chosen to start a relationship. We cannot have unions built on lies and expect them to last. We cannot have phones with passwords that are harder to discern than our ATM pins. Openness must be key for any relationship to grow.
Indeed it is no longer wise to ask a loved one to give you their heart, we should instead ask them to give us their phones for therein lies a truer picture of themselves.