Don't be selfish, secure your loved ones' future with a will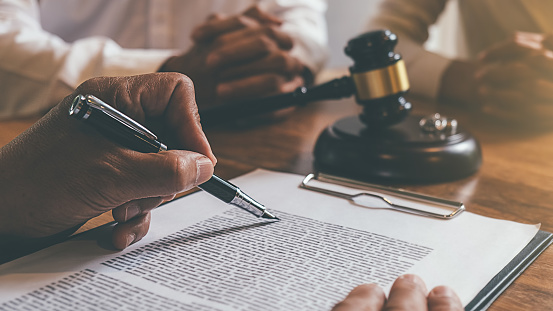 There is no way you can claim to love your partner and make absolutely no provision for them upon your demise.
It is sad that our African societies are still patriarchal and women suffer unimaginable distress in the hands of their in-laws upon the death of their spouses.
By now, we should have outlived the myth that writing a will is akin to inviting death.
We feel we are still too young and full of life to start thinking about death, yet around us every day we see people our age or younger perish. Perhaps such arguments could hold water if we had precise death dates.
But life is unpredictable and from the day we are born, our chances of dying increase every day.
As sure as the sun rises, our death is imminent and getting ready for it should be a necessity.
Omen or no omen, from inception, we begin our journey to death.
Isn't it laughable that we can afford to drink and drive, ignore all the Covid protocols and juggle three girlfriends but we cannot write a will because we think it is bad omen? You are already courting death so the earlier you write the will, the better for your family.
We enter the world from the womb and there is only one exit – death.
In between the journey from the womb to the grave, we make life, find love and start families. We acquire wealth with the aim of sustaining our families, so it is rather irresponsible for us to fail to secure this wealth with a will.
We land jobs with exit plans in mind. We know what we want to achieve and how to work for it. Yet, we want to live this life with no exit plan in mind.
The moment you die, your brothers haggle for your property with no regard to your children. Your ATM cards suddenly disappear and your car key is safely hidden in pockets and under pillows.
Your spouse cannot mourn you in peace because she is either shocked with the betrayal or fighting for what should be hers.
Your family feels justified to take what they consider yours because 'mlitoka kwa tumbo moja' or you suffered together during childhood. They rationalise their actions with statements like 'he had promised to give that piece of land to me' or 'we will need to sell this and that for mama's upkeep.'
And your spouse is forced to either start from square one or spend years in court battling over issues that you could have set right by just writing a will.
Worse still, she could have also contributed to this wealth but because the documents only have your name, your family feels justified to repossess everything.
I am not saying it is wrong to leave your parents or siblings a property or two, by all means, go ahead and do that but ensure what belongs to your immediate family is protected.
It doesn't matter how little you have. Secure your kids and wife's future before you go to meet St Peter!