Can we allow our children to enjoy the simple joys of life?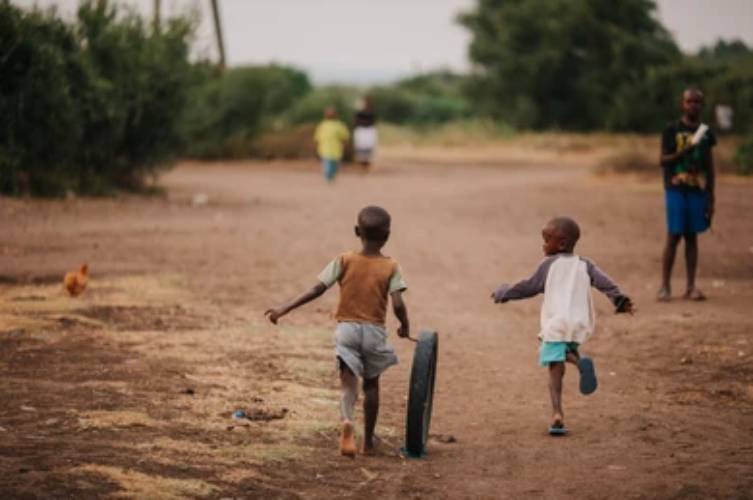 The expatriate comes from a world where, for much of the year, the sun does not rise until after a child has reached school or an adult reached the workplace – if indeed jobs still exist in this post-Brexit, pandemic-era world. As a consequence, on weekends when he has the chance, he rises later than much of the rest of the world, for there's nothing more depressing than starting the day with hours of darkness.
He carries this late-rising habit to Kenya. Here, he does it for reasons of class privilege. Being the under qualified boss or owner of his workplace – in a country where the whiteness of one's skin is the only thing he needs to write on his CV – the expatriate can arrive at work whenever he wishes.
Indeed, he could not bother to turn up at all. Knock on any door in Karen on a Monday to Friday (assuming you can get past the guard dogs) and you will find that most expatriates don't own any clothes other than their pyjamas, which they breakfast, lunch, dine and even bathe in.
And expatriate schoolchildren all wake up as late as they want so that the driver (they've forgotten his name) can take them to school by helicopter to arrive exactly as the school bell rings. In Kenyan schools, which are predominantly boarding, things are rather different.
Laziness and failure
Most children are woken up a few minutes before they go to sleep, at 3 am, in order to attend what are called 'morning preps', which really means 'hours and hours of some disinterested teacher droning on about stupid triangles'.
It is often asked, 'Do fishes sleep?' Kenyan schoolchildren often ask themselves a similar question.
In a capitalist country where the cruelties of competitiveness trickle down to punish our children, sleep is equated with laziness and failure, even though research suggests that excessive sleep loss instead contributes to poor marks, mental health worries and a general loathing of adults.
Not content with just ruining pupils' school terms by depriving them of sleep (a famous, old torture technique), we have this year decided to also ruin their holidays, those periods of relaxation that children, especially boarding school children, look forward to enjoying.
And in Kenya, this enjoyment really means 'catching up with our sleep'. Instead of finding creative ways to examine and assess (which governments elsewhere have discovered), Kenya's educational authorities in their wisdom have decided to give young children just over one short week of 'long holiday'.
If this isn't child labour of the sort that bedeviled the West during the Industrial Revolution, I don't know what is.
At this rate, by late 2022 we will be chaining Kenya's children to treadmills for 24 hours until they drop, in order to power the houses of the rich with electricity.
It is, at least, renewable energy, and might enable us to reach some UN Sustainable Development Goals by 2030.
While this would solve some of KPLC's current problems, I'm not entirely convinced that it will improve society.
Happy holidays, kids!