Tough for who? Real men are not afraid of showing emotion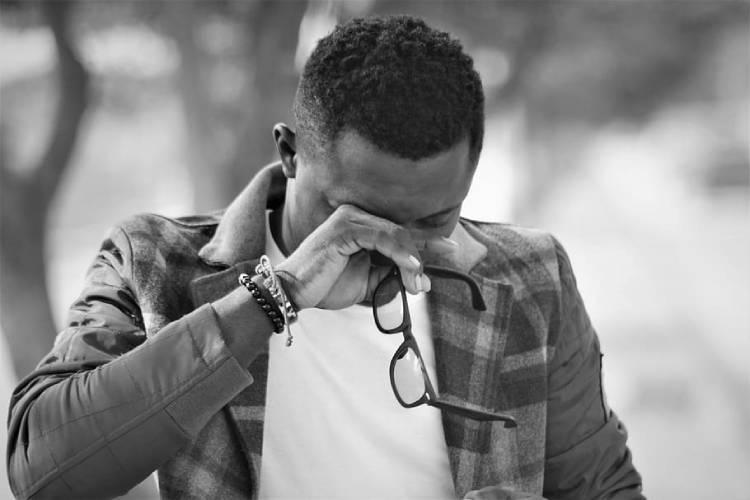 While men are known to hang around each other in large numbers, it is on very rare occasions that they form intimate relationships with each other.
They will bond without real effort and will genuinely enjoy each other's company. They will discuss mundane topics like the weather or delicate ones like who will be the next president of Kenya, they will watch a football match together and hug each other when their teams win.
You may see them keep each other's company in the local joint only to realise that they do not know each other by name. They simply call each other buda or boss and are happy to sit beside each other during a football match.
Even with the few, they consider close friends the relationship is usually superficial. Again they will talk about Raila and Ruto, Arsenal and Manchester, a few gossips here and there, but never indulge in anything personal.
The friendship fades away the moment one moves to a new town or stops attending the same gym.
It is for this reason that women outlive men.
While women form strong bonds with each other and are quick to run to their BFFs when faced with problems, an average man will bottle up his feelings. The moment a woman learns her husband is cheating, she will run to her 'ride-or-die' friend and pour her heart out.
She will cry out her frustrations and her friend, sometimes a group of friends will be there to offer a shoulder and a box of tissues. They will check on her frequently and even offer rooms in their houses should she wanted a place to stay.
But rarely will a man replicate this, when faced with such situations the best he can do is drink or mull over the problem without really sharing his pain.
No wonder we are all wowed when we hear the term boys club. It is because we are not used to seeing men bonding closely with one another. Women have been doing this since time immemorial only we did not give it a fancy name.
We simply call it chama and each of us belongs to at least 2. While the main aim is always to invest, women also use such forums to give each other emotional support.
It could be that the African man was cultured to be stoic and unfeeling, it could be that their ego will not allow them to open their hearts and share their emotions because that to them is a source of weakness.
But bottling up emotions has been known to have a negative impact on one's mental health. People who bottle up their emotions are likely to be stressed and anxious and this can build up to depression.
Perhaps it is time that we teach our next generation of men to unlearn toxic masculinity, where a man who displays emotions is considered weak.
Real men do not have to be stoic neither do they have to be aggressive or emotionally insensitive.
Just like women, they need to build strong and trusting relationships with each other. They need to have people around them that they can talk to when they are feeling overwhelmed.
It is the duty of the contemporary parent to ensure that tomorrow's man does not grow up with the notion that men have to be macho and dominant and unfeeling.
It is ok to talk.
It is ok to cry.