Girls, if you settle for a village boy, be ready to suffer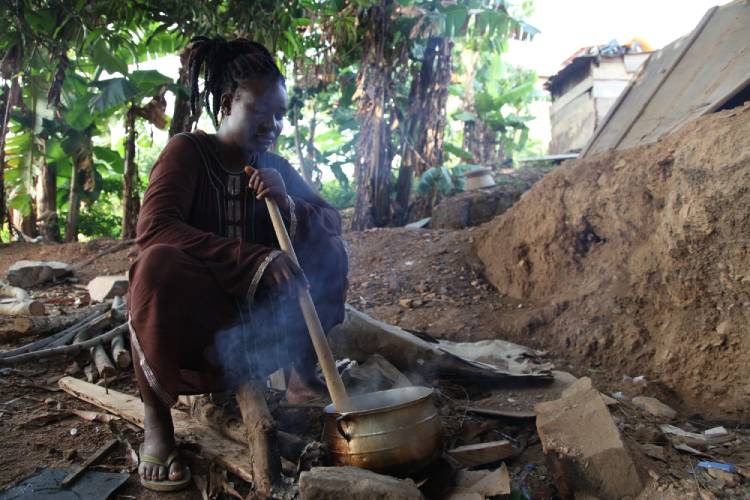 There is a saying that goes 'when you marry someone, you marry their family as well'. This saying may not be so far from the truth as we each belong to a family. The day the man takes you home and introduces you to his brothers, cousins and village mates then you suddenly gain a new name – Shemeji aka our in-law. You may have a day or two to rest before these mashemejis subtly start demanding to sample your culinary skills - they are keen to know if their brother will be well fed away from the bedroom.
They sit under a tree jesting and whiling the afternoon away as you sweat in his mother's kitchen preparing a meal for 20 people. And since you are keen to impress, you step on the cooking stone with one leg and swirl the ugali paste back and forth to break the lumps in between. You are dizzy from the excess heat in the poorly ventilated kitchen and your eyes burn from too much smoke. But you cannot stop, your ugali has to be perfect as your reputation and that of your entire village is at stake.
You want them to shake their heads and say 'daughter of the hills knows how to make firm and well-cooked ugali', or 'she has made enough soup to go with the ugali our brother is lucky'
You think the relationship will end there and that once you go back to the city you will be able to forget about them. But lo unto you when you pick a strange call and the caller on the other end shouts; "This is your in-law and I am planning to visit very soon"
You smile and welcome your in-law, whilst seriously thinking about the sleeping arrangement since your sister is also visiting and you do not have any extra bedding. Even though you are broke, you know better than to serve your village in-law cabbage for supper. A meal lacking in meat protein is a sure way of bringing down the grand reputation you built when you cooked them a big ugali and stew back in the village.
Your husband is happy when he arrives home in the evening. They sit and reminisce on their past, they talk about the girls they dated and whether they are all married. Your children are huddled in the bedroom because uncle has taken the remote control and is watching a repeat match from two weeks ago. He has also reprimanded them for not being able to speak the language their mother tongue and wonders loudly how your offspring will communicate with their relatives in the village who do not speak Swahili or English.
You have cooked all the meat and chicken you can afford and now you do not care if he sleeps hungry on not. You know very well baba watoto is also getting impatient with his 'village brother' but you know better than to give any suggestions that may imply you are intolerant.
They say good fences make good neighbours and you wish the two of you had set these boundaries from the beginning on who can visit and how long they can stay.
So unless he is flying you out to stay in New York after the wedding, be ready to entertain the entire village in the name of family. Your house will become a respite from the farms at home and a boarding house for all job seekers.
You will gradually learn how to add more water to the mchuzi to cater for the unannounced visitors and how to improvise on bedding and sleeping spaces at the last minute. Most importantly, you will learn how to do all these with a smile on your face because family is important.