Don't breed more kids if you can't afford diapers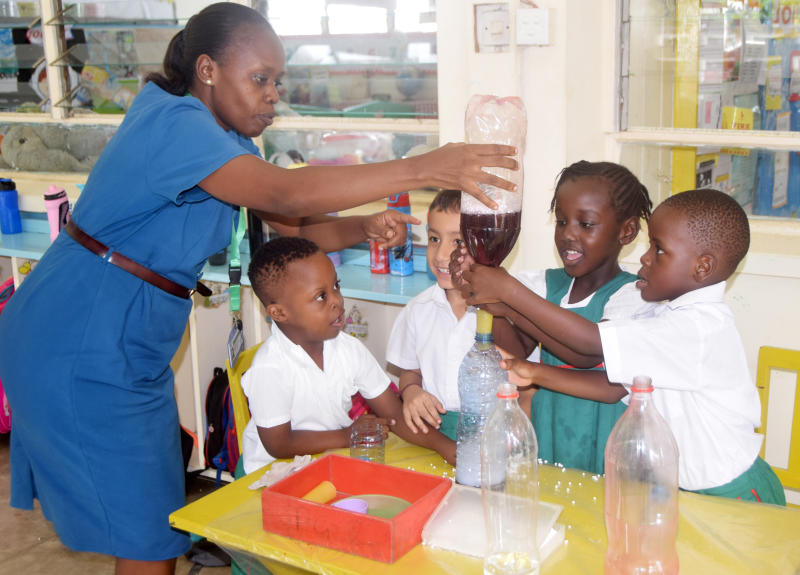 "Nakuomba Nerea, usitoe mimba yangu we, Mungu akileta mtoto, analeta sahani yake."
I think that was the lie of the century from that famous song. Kindly be advised, I am a Roman Catholic and I don't advocate for abortion but for responsibility. Every action has a consequence so one has to think about the consequence and as usual it is all about choices, decisions and responsibility for your action.
This whole month most of the Generation X parents have been complaining about CBC. I am lucky I didn't get into the mix, as I have no kid in lower primary school. The joke is that CBC is the new family planning and this reminded me of when we were young. The government had a policy of educating people about family planning and those days the most used methods were coil, injection, counting of days and abstaining. Condoms were not a common method. They actually became common when I was joining college and then it was mainly about prevention of HIV and Aids, not family planning.
I have said before that when I was young and thought that I was the answer to women, my wise father cautioned me and told me it is simple: "As a man, build yourself first before starting a family because when you get kids at a younger age, it means all your resources start being shared and it means working three times harder."
The act of getting a child is simple but bringing up one is where the true measure of a man is known. Those of us who started getting children early struggled for years to be comfortable. I was also taught by my father to always make sure my kids live a better life than mine in areas like education, health and shelter. For example, if your father managed to take you to a city council school, you have to try and make sure your kid goes to a public or private school.
Many will not agree but being the son of an economist, I believe in those teachings. That meant that you should only have kids you can bring up and it is shameful if one is not able to cater for school fees and upkeep of his kids unless it is because he lost a job. I really get shocked to see someone with two wives or five kids asking for help. People should realise the era of believing that one of your kids would be a millionaire is fading away. Some of us have two kids not because we cannot get more but because we know the quality of life we want for our kids.
That is why I advocate for men to start a family from the age of 32 or later when they have started accumulating property. I know some have managed at a younger age but they will tell you it was not the best decision. I am talking about taking up your responsibility when you have impregnated your girlfriend. If you thought the days of napkins are still with us, then you are being advised wrongly; it is the world of diapers, and they don't come cheap. God be with you if the kid refuses take the normal supermarket milk and only prefers tinned imported milk. That is when you will know the Sauti Sol song was not telling you the truth.
Boychild, be responsible, plan your family and your life. Only get kids you can give quality life and don't give excuses like if the others are surviving, why not yours? Be a proud parent who has few children who have quality life because you brought them on earth when you were ready and have planned the future.
— @AineaOjiambo