Ageless love: So what if she's 50 and loves a younger man?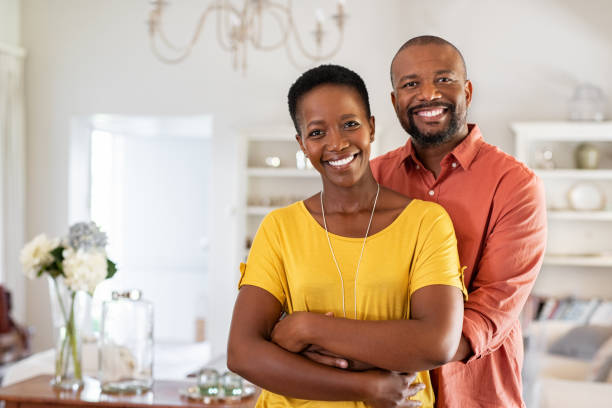 In the good old days, marital unions were mostly arranged. Those days, boy did not just meet girl, like it happens in movies and books. She was delivered to him, in his father's homestead. Perfect strangers who did not even know that the other existed were introduced and by evening, they were banging away like rabbits.
There was no time for the luxury of getting to like one another, courting or even attempting to fall in love. An aunt would spot a girl, determine her to be a perfect fit for her brother's son and proceed to betroth her. Another one, living far away from home, would actively look out for a suitable suitor for her brother's daughter, if only to have a close relative close by.
Just like that the two would be stuck together, with little choice but to make it work. Generally, in those days, no one could even claim to have a type or specifications they insisted on for a partner. Tall, dark and handsome or the complete opposite, it was fair game.
Whether she was petite or voluptuous, no one cared much. Ultimately, whatever was presented stood equal opportunity. There was absolutely no return-to-sender option for such a couple. This was inspired partly by a deliberate attempt at growing into love with the other person, and partly for not wanting to upset the revered matchmaker who could not be turned down.
And it generally worked, with the couples having babies, aging and sticking together, beatings and all, ever after. While these arranged unions still exist in some communities, they are no longer as mainstream.
Nowadays, eligible persons meet at the workplace, on commute, in the bar, in church or whatever place; and by their own volition, eventually get hitched. Of course, social media sometimes plays matchmaker for strangers, at least with photos and conversations in the inbox to lean on when deciding whether to go ahead and meet this person physically.
In today's world, it is, by and large, about choosing the perfect mate without feeling like a gun has been held against one's head to pick whatever has been placed on the table. It is free will and more of taking a potential suitor home, as opposed to going there to be given one. Such is culture. It is dynamic. It is influenced by what happens in other communities, and constantly bows to the fast changing times. The difference between something being considered perfectly normal and being frowned upon could just be a generation apart.
This is particularly true for marital unions. At some point, marrying from a different community was unusual. Heck, interracial unions were a novelty and a claim to fame in some places. Not anymore.
Globalisation has collapsed distances, fueling the coming together of individuals from different backgrounds. The many opportunities for travel and exchange it has created have spiced our ways of living life, nudging us on unfamiliar paths.
In fact, when it comes to getting hitched, generally, going outside one's immediate community for a partner is encouraged for purposes of intercultural understanding and cohesion. Strangely though, while we are in a free will dispensation of choosing mates, age difference in relationships still remains contentious.
Many still insist that the male has to be the older one in a relationship for it to stand a chance of working. This has had couples go to great lengths to tick that box, including swearing affidavits to alter birth dates in official documents.
It is the reason a 50-year old woman finding love in a man half her age is guaranteed to cause a ruckus. Yet, her male peers get away with mates a tiny fraction of their ages, all the time.
However, there can never be hard rules for matters that involve the heart, such as interpersonal relationships. Even if things have always happened a particular way since time immemorial, there is a way the heart could go off on a tangent.
The comforting thing about humans though, is that we adapt gradually. At first it astounds us and have us chattering excitedly. Then we will slowly accept and move on, as it happens more and more. Who knows, a time may come when age difference between partners is not really a thing and an older female partner will be commonplace. It is all about free will.
[email protected] | @butunyi