Five men every woman should consider dating before settling down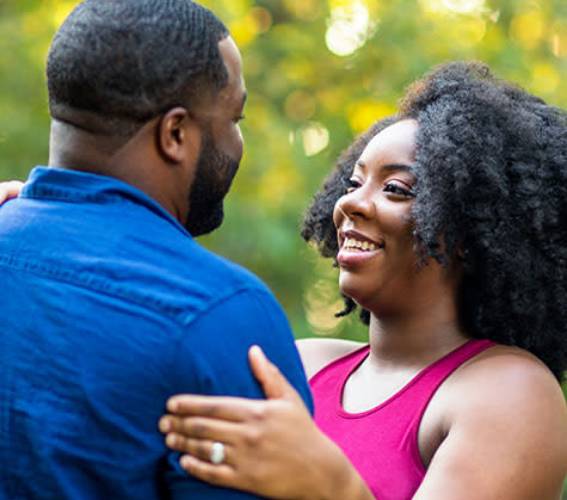 Have you considered having a secret garden? If not, why not cut down on your showy self and the urge to show PDA. There's some euphoria that comes with having a secret relationship and breaking rules. They say rules are meant to be broken. Here are men your younger self should consider dating before settling down for your happily ever after.
The eye candy next door
If you have your eyes on that hot boy next door, go ahead and shoot your shot. A sneaky relationship in the hood is not a bad idea especially during the cold nights. You could sneak into his house for a cuddle in the wee hours of the night and sneak away before your neighbors wake up. Remember to zip up about the relationship so your breakup will be smooth and easy.
Workmate
Dating a workmate could psych you up to go to work every morning. At least there will be someone to give you jitters through the day. If you are a newbae at work, thanks heavens you have someone to help you with the workload and someone to buy you lunch. Beware though office gossip might spiral if rumours about your entanglement spread. Steer away from office romance lest your boss hand you a termination letter.
Your boyfrined's closest friend
If you snag your boyfriend's closest buddy, you are on your way to pure ecstasy. You can be sure that your boyfriend's buddy knows your weak spots thanks to the 'secrets' they share. Your boyfriend's buddy may also reveal your boyfriend's secrets including that project he is working on. And not forgetting that mamaa who is working so hard to steal him from you. Tread carefully though, you may ruin a strong friendship and your relationship altogether.
Mubaba
In your early 20s, dating a mubaba could be a gateway to many opportunities. Mubaba is well connected to watu wakubwa kwa serikali so he could be a leeway to your coveted job. He'll shove you around to high end restaurants and you'll maintain a good lifestyle.Mubaba will however not be available on phone especially when he is spending time with his family. And don't you think of retaliating when he ignores your calls. Don't play tricks with his mind , he may tupia wewe laana. You must therefore, respect your elders!
Boy toy
Dating a younger dude may give you the best dating experience. You know, he'll be on his toes to prove how a gentleman he can be. Therefore he'll give you the baby girl treatment to keep you around. However, his sex game may not match your expectations, so you'll have to teach him a few positions.
There you go Madam Teacher!