Common lies men tell chicks just to eat the forbidden fruit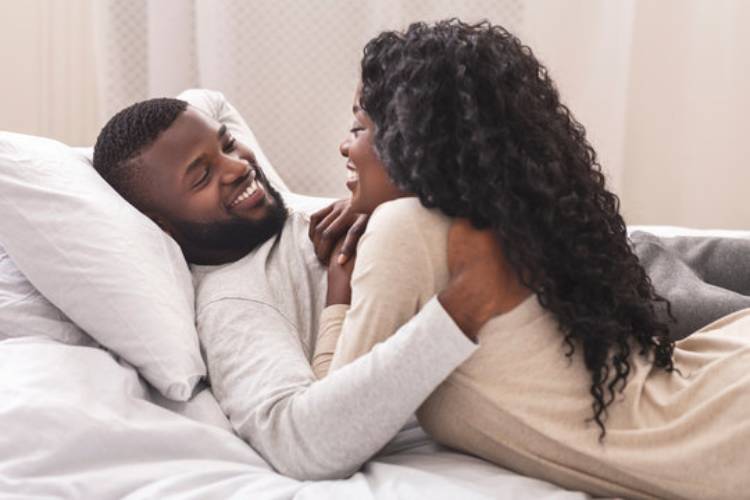 After the robbery, we hired a security guard. He is Maasai, but we call him by name because it is really shady to refer to your employee as "Maasai".
Dude is cool and his salary is fair, which is a blessing because these guys are on high demand. They scare the shit out of robbers because when a moran goes to war, it is total war. Best part is he laughs off stories about ghosts and swears that if he clobbers a robber on the head, the bugger isn't going to turn into an evil spirit and haunt him like locals believe.
At some point, he was standing at post when the salon owner and her ex-boyfriend got into ugly spat. Of course he defended her employer and took her home. He was so pissed off by the whole thing given that he had worked at the salon for over five years and had never witnessed anything of the sort.
He told her a woman of charms had no business involving herself with that toad. Why, he could as well marry and take her home to Kajiado where she could manage his livestock herd, which was so vast, he said, that paid Kenya Wildlife Service a tidy sum annually so that his animals could graze in their their parks. Yaani that was him throwing lyrics at his employer – live. Kweli mwanaume hajidharau!
He wasn't done yet. He had expansive farms of wheat whose harvest she could supervise as well. She warned not to judge him by his shuka, because he was loaded like a nonsense and if she bothered to ask around, she would discover that he had been loaning businesspeople in the hood cash at friendly interest rates.
The salon owner was taken aback, her facerecoling at his audacity. A security guard not just coming on her that strong but offering to marry as well? "What if I say 'yes'? she probed out of curiosity. He would take her to his home, integrate her with his other wives and return to base. Relocate her business? Why the hell would she do that? There would be no need as he was going to take care of all her needs.
She would only have to learn how to look after the cows and goats back home and he would occasionally visit home from his hustles to, you know, do that spear thing. Of course he was spinning fiction. I swear the things married men say to get laid! Unfortunately, many salon women have fallen for such spiels, and got themselves thoroughly shafted – literally and figuratively!