University education alone is no guarantee for success in life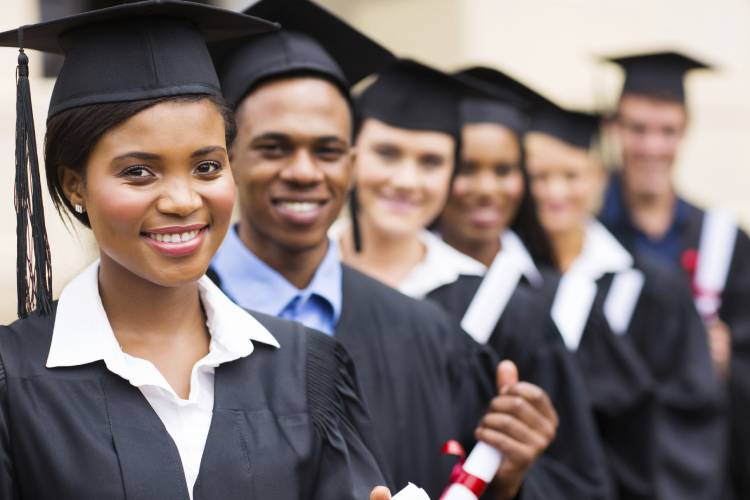 This week, students received their admissions to university after proving that they are capable of attaining high grades. Year after year, I watch in dismay as parents, students and the media obsess over students' academic performance.
Some sacrifice their health or integrity to join the cult of perfectionism out of a conviction that top marks are a ticket to elite graduate schools and lucrative job offers. Many believe that top marks are a reflection of their brainpower and willpower, proof that they have the right stuff to succeed. There is everything wrong with this thinking.
The evidence is clear: academic excellence is not a predictor of career success. Across various disciplines, research has shown that the correlation between grades and job performance is modest in the first year after college and trivial within a handful of years.
For example, once employees are two or three years out of college, their grades no longer have any bearing on their performance. (Of course, it must be said that if you got D's, you probably didn't end up at a prestigious company). The most important point to be made is that academic grades do not predict critical skills such as creativity, leadership and teamwork skills, or social, emotional and political intelligence.
Indeed, straight-A students often master cramming information and regurgitating it in exams because that is how exams are designed. However, career success is never about finding the right solution to a problem — it's more about finding the right problem to solve. In the world of work, individuals who pay attention to their curiosity and prioritize activities that they find intrinsically motivating — which ultimately serves them well in their careers – get a leg up fast.
Getting straight 'A's requires conformity
Having an influential career demands originality. If your goal is to graduate without a blemish on your transcript, you end up taking easier classes and staying within your comfort zone. If you're willing to tolerate the occasional B, you can lean into less than easy programmes that enable you to not only acquire technical knowledge but also gain experience coping with failures and setbacks, which builds your resilience.
Grades might seem necessary if one accepts the premise that one purpose of education is to sieve out winners and losers, and who gets to go on to the next level of education. Yet real ability evaluations demand more from students. Rigor in education is not about being told how well you did, but about being told what you need to do next in order to improve.
Prioritising learning over grades is the key to success. When students love to learn, they're inherently motivated to study and engage with what they're learning. They work hard, and understand the value of diligence, persistence and commitment to what they're learning.
And in the face of failures or disappointments, they remain resilient and able to take these setbacks as an opportunity for further learning and growth. Chasing good grades is a finite endeavour (it ends when the results come in) yet a love of learning can — and usually does — last a lifetime. The benefits of a love of learning continue into adulthood, in university, work, social and home life.
That's why motivation — not innate ability — is the key to success not just in school but also in life. That kind of learning is a privilege, it centres around appreciation of the world, understanding oneself and others; a skill called emotional intelligence that we should value and enjoy.
Pursuing a love of learning from a young age, and outside of the school setting and encouraging students to pursue their interests and passions, rather than choosing subjects that they're naturally good at is a way of expanding their capabilities. It is important to reduce the pressure of academic grades but hold high expectations to support students motivation to learn and build self-esteem through focusing on finding the value in the process, rather than the outcome, of all students endeavours both academic and social.
For those joining university, remember that a different kind of ability is needed for success. Delayed gratification is a top predictor of future success. People who are able to pay the price today and delay the rewards are much more likely to succeed in life.
Unfortunately, we have become a nation seeking instant gratification. This shows up in our everyday lives in the foods we choose to eat, the buy-now-pay-later way of life, our difficulty in adhering to an exercise regimen, and putting mindless entertainment ahead of self-development. If the new students joining college choose to focus on these nuanced skills, there is a likelihood that even their grades will improve.
But even where there are links between academic and career success, there are still notable gaps. For example, grades don't measure leadership or propensity for risk, two traits that are essential to the highest echelon of career success. Additionally, grades aren't an indicator of emotional intelligence or interpersonal skills like networking. It'd be hard to go far in a career without these critical skills.
Character vesrus grades
There is no denying that grades are important for admission to college, however, character traits such as grit, curiosity, teamwork, oral communication and creativity are non-cognitive abilities that are not tested and reflected in report cards. They are not only useful in solving convergent problems, but also addressing the entirety of divergent problems and solutions in the real world.
In the classroom, success is determined by a student's ability to provide the right answer. In the real world, solutions are not as clear and they come from all different locations. The answers to real world problems are more divergent. There are thousands of solutions.
Students must, therefore, have a certain level of cognitive intelligence and ability to learn. Clearly, good grades signal this ability but success requires so much more. Success requires the ability to communicate complex ideas to a diverse team of people, relentlessly pursue solutions, and explore possibilities beyond current knowledge.