Women to woman: Don't vumilia abusive men in the name of love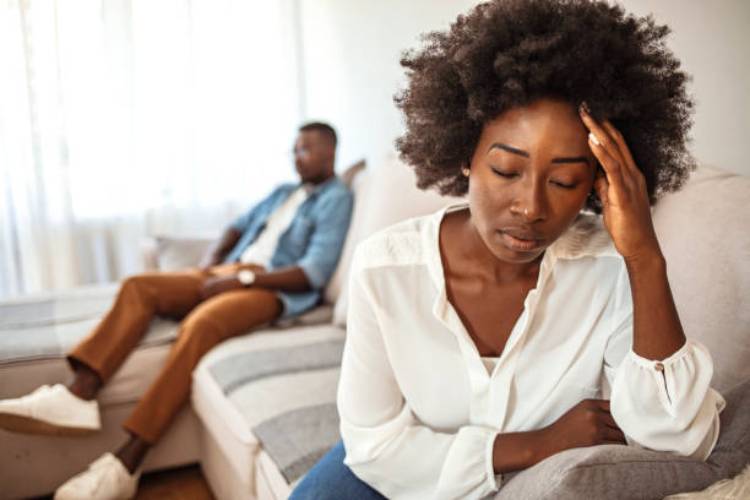 If marriage was a fairytale, then the person we fall in love with and eventually marry would be the last person we would expect to hurt us. Yet this is never the case.
Each time we have fallen in love, we have believed it was the last and we have walked with our heads stuck in the clouds and ignored all the telltale signs of wayward behaviour in our partners. We believe our love to be unique and immediately decide that the term 'it will end in premium tears' was designed for others.
But we come face to face with reality when the newness of the relationship wanes with time and the glittery surface of love has faded away. We realise that the person we married might not be the angel we envisioned them to be. By this time, our parents have already exchanged cows and the bands on our fingers are a reminder of the binding vows we exchanged.
The threads of our lives have also been so intricately entangled that it is almost impossible to unweave them. We have invested emotions and money; families and friends have been merged — thanks to this union — and young ones have been produced that carry the two genomes in equal proportions.
Even though you feel unhappy, you soldier on because the piece of land you bought in Ruiru is in their name and worse still, you are still servicing a loan you took for him to build yourselves a home back in his shags. He is abusive, she nags but you stay put because society frowns upon divorce. The two of you are deeply religious and what will your spiritual mama and baba in the church say?
You also remember the stories your mama used to tell you when you were growing up; how a respectable woman was one who was married — happily or otherwise. You remember how she talked about so and so's daughter who she claimed had been Returned to Sender like a mail because she couldn't make proper ugali or the bachelor in his late forties who could not keep a woman. These lessons are so ingrained in your head that moving out is not an option to you.
And so you become an expert at masking your problems and any traces of physical abuse is hidden under tons of make up stories 'I fell from the stairs, I hit my head on the wall.' The fabric that once formed your love is threadbare and the only thing holding you together is the children and that ka piece of land you bought in Ruiru. You are dying on the inside but stoic on the outside because the religious books tell you marriage is a good thing. You have also been posting your perfect family on Facebook and utaambia watu nini when you are the power couple that all and sundry admire.
One morning, the world wakes up and you are dead. The stories don't make sense but the house help shares that there had been several instances of domestic violence which you successfully veiled to your very end. You died fighting for the piece of land in Ruiru, the few corporate shares you jointly purchased at the stock market and the façade of a happy marriage that you had created on the surface. The epitaph at the head of your grave should read 'persevered marriage to death' but they routinely label it with the cliché RIP.
Whoever you are — man or woman — learn to love yourself and put yourself first. Choose peace, whatever the cost. Above all, find a safe space where you can be vulnerable and express your problems and fears.