Kitchen cabinet: Mothers should only be seen when everyone is eating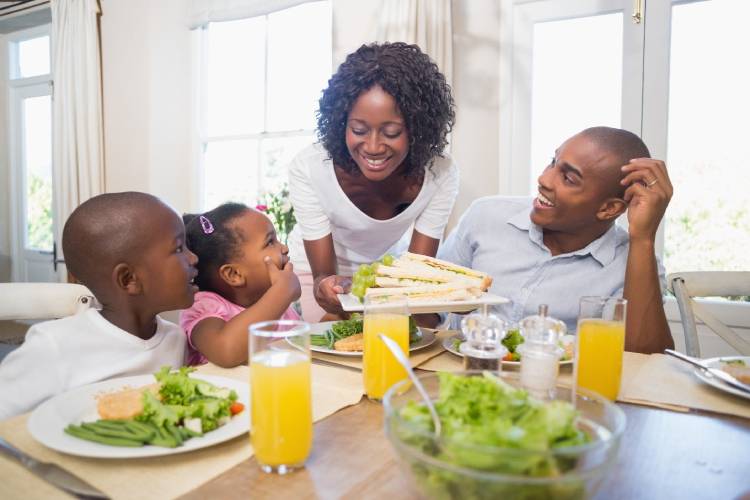 I was not supposed to be listening to the older woman and a man I worked out was her son-in-law, but I was, anyway. I could have walked away from them, but it was a public place, and I figured that if they did not want me to hear them, they would have whispered, or waited until they were alone. Besides, I love eavesdropping.
She was shamelessly divulging secrets from the kitchen, and at the end of the conversation, I concluded that it might have had something to do with his lean physique that did not make him look like a rich African man.
"Women eat half their food portions when they are in the kitchen. Always tasting this and that and eating what their children do not finish."
I couldn't argue with that, except I do not eat anyone's leftover food. "She serves herself the least, yet she adds most weight." This sounded scandalous, the type of stuff that makes one snap the head towards the speaker, but I remained still.
"You either need to ask her to double your food portion," she turned to give him a once-over, letting her wizened eyes linger a little on his flat belly. "That, or you need to be stopping at your local butcher's to eat goat-head and drink bone soup." I have actually seen this at my local butcher's, and I keep wondering why so many men seem to hate their wives' cooking, that they would prefer plain boiled goat head, mutura and soup. I finally had my answer.
That was years ago. A few days ago, I learned that mothers have their own version of this. I was at the local fruit stand, stocking up on the week's fruits. There were five other women customers, all eating a piece of fruit as they put others in the shopping basket, chatting about this and that. I did join in the chat, but not in fruit eating.
"Are you not going to eat fruits?" One of the women asked me. I like to eat my fruits at home. "Heh…" if you are a villager, you know the heh preamble could signify shock, disbelief, or a malicious comment. I looked at her, wondering why I deserved any of that.
"You eat your fruits in front of your children?" Aha! Disbelief. "Don't you feel guilty?" Now I was furiously raking my brain for the reason why it was unacceptable to eat fruits in the presence of children.
"I always feel like I am eating their food," one woman offered an explanation. "Fruits, sausages and cakes, I cannot eat in front of them. I eat when I am away from home, like now," she said between bites of a juicy pineapple, "I just ate two sausages at the hotel, because the children had some for breakfast." I wanted to ask her if it was not easier, not forgetting cheaper, to eat the sausages at home when the children were off to school, but I was still grappling with what they were saying.
I nearly felt like a greedy mother-hyena. Like, how dare I taste anything before my children are fully stuffed? Whoever put the kitchen-slave mentality in us, that our work is to cook for the lords, and only eat scrapes? Why do we put shame in eating?
It is not just in food matters that women seem to have the short end of the stick. Some time back, in a hospital, a mother had brought her infant, but the doctor quickly realised that the woman was way sicker than her child. One nurse whisked the relatively sick child to the play room while the mother was taken to the examination room. Turned out she needed a jab to lower her fever, and a drip.
"You women need to know that you cannot take care of people if you do not take care of yourselves. You are not superhumans." A nurse lectured us.
To each their own, but I am not about to start hiding when I am eating. Children should know that their parents have a right to food, and that, like the nurse so clearly put it, women (or caretakers) are not super-humans who get their essential vitamins from the air.