Disagreements with in-laws are immature- grow up!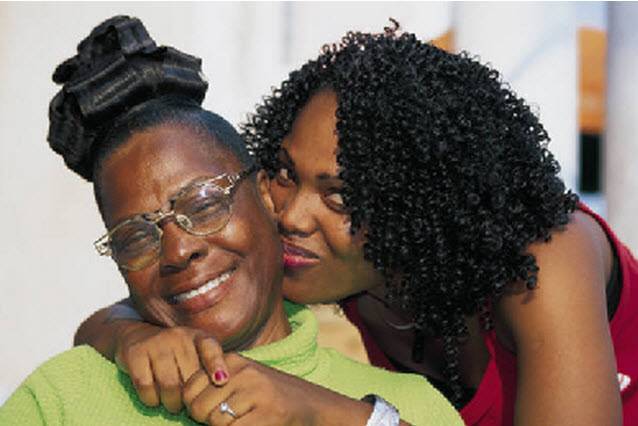 We were brought up to respect our elders, to greet them politely and give up our seats if we saw them standing. We did not complain when our parents served guests the choicest meals on porcelain plates that we were not even allowed to touch.
Neither did we whine when these guests took up our beds and we had to spend the night huddled together on a mat spread on the sitting room floor. We never addressed adults with their first names especially if we knew their children by name and we politely vacated the sitting room after greeting them so that they would have quiet conversations with our parents.
Later on in school, our teachers taught us it was respectful to stop the conversation when a grown-up walked into a room- it seemed trivial then but it didn't hurt. We would later learn that even giving grown-ups water for washing hands is an art every African child has to embrace.
While the sink and other handwashing facilities have largely saved us from this, back in the village, it is still important to observe the handwashing protocol which usually dictates that the oldest washes their hands first.
In Africa, we are taught to revere age.
In Africa, we respect our elders.
It, therefore, makes no sense why we should even be debating about who should occupy the front car seat when a mother-in-law visits.
My mother-in-law has never asked to take the front seat yet I have willingly given it up every time we have travelled together. When she takes a back seat, I insist that she should sit at the front with her son.
Our husbands are products of men and women who worked hard to see them succeed into the men we admire today. It would be a disgrace on our part if we served them anything less.
Occupying the front seat may mean nothing to us but it may be a big deal to her because it connotes power to an ageing parent who may not have had the privilege of owning a car.
The car is the epitome of success. It denotes the hard work her son put in school and because of that, he can now move her from point A to point B without her having to go to the bus stop to haggle on fare prices. Come on let her savour those moments.
While at it, take this act of kindness a notch higher- offer that seat not only to your mother-in-law but to everyone else older than you; aunts, uncles, grandparents and even friends. Do not make a big deal of the front seat and it will not be a big deal to anyone.
It is of course not lost to me that the front seat problem is usually a daughter-in-law versus mother-in-law tussle I would still expect us to be tactful about it.
In any form of relationship, there is bound to be a disagreement and a mother-in-law daughter-in-law is no exception. We have disagreements with our own parents and we still manage to iron things out. We should extend the same favour to our in-laws.
Let us rise above this for Pete's sake. You have the man for yourself all the time and most of the time you don't even have anything to do with him.