To all Form Ones, don't be afraid to defend yourselves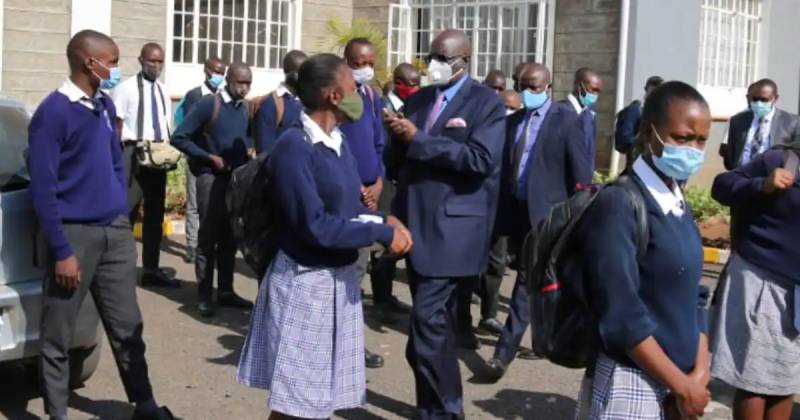 The admission of Form One students this week reminds me of the year 1989 when I was in the group of 'guinea pigs' that kicked off the 8-4-4 system of education.
It was January and we were reporting to the respective secondary schools we had chosen. I remember how together with my Buru comrades we were anxious about what lay ahead of us.
Those days it was rare to hear of students enrolled at a primary boarding school. Most of us wanted to go to boarding secondary school since it was also a way of escaping our parents and engaging in all naughty things.
We also wanted to experience the fun of living in a different society where one was able to save and buy.
I can't remember the boarding schools I had chosen but I am sure I wanted to go to Thika Technical where I had a good friend, Jero, who used to treat me to interesting stories of the life there.
I also wanted to go to Kabete Technical where my other good friends Richard Gitiba Ndungu and Antony Kirori were schooling.
I knew I would get protection from the two brothers since we used to go for adventures that included fighting neighbourhood estate boys.
My other friend Fred Mburu was in Mangu, but I knew even if the world had stopped I could not make a cut there. See, it was a school for the bright students and street smart. I was, however, called to Aquinas High School, where my dad had schooled.
However, since I was an alter boy I was invited for an interview at Queens of Apostles Seminary and I was lucky to get an admission.
It was a good school with only one stream of 40 students so we basically knew each other.
It was the first time we were leaving our mothers' nest. I remember being dropped at school by my parents with my metal box that had all my belongings, including snacks.
Meeting my classmates and cube was exciting.
Only seven of us were Nairobians.
I was comfortable because the school was located in Ruaraka, which was less than 20 kilometres from Buru.
We found Form Threes waiting to monolise us but 'shock on them', since we were big-bodied and obohos from Eastlands. We were natural bullies and we ended up bullying some of them.
I had no problem with rules and clockwork. The only culture shock was being served githeri for dinner and porridge for breakfast. At home, we always had sausages and eggs.
Also, the idea of more than 20 of us sleeping in one place was something new. It forced me to accommodate others.
Washing clothes was not new since I was used to it back at home.
Cold showers were, however, a big surprise but I got used to them. I learned how to make friends and appreciate others, though I later became one of the known bullies. I think it was influenced due to my hanging out with my grandparents in Ololo and Okongo.
For most of us, it was the first time to do manual work such as working in the shamba, digging and grass cutting.
But looking back, I enjoyed my stay in high school.
To all the students who are going to attend boarding for the first time this week, best of luck.
My advice is to be strong, be obedient and don't be afraid to defend yourself.
If you are bullied, don't be afraid to let the authorities know. Learn to be street smart and know how to come out of dangerous situations.
Don't do drugs or take part in strikes because believe me, it will be bad for your record. Work hard since this is where you shape your career.
It is only four years! Enjoy the journey.
- [email protected]; @AineaOjiambo